Samsung Galaxy S3 & Note 2 update will enable mobile print offering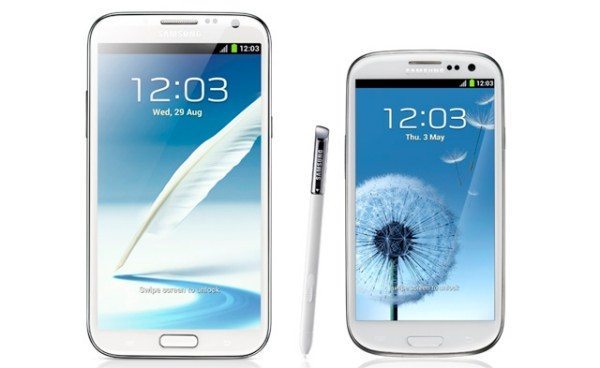 Unless you've been somewhere very remote in the world you will have heard about the official announcement of the Samsung Galaxy S4 smartphone. So far the phone has been really well received, especially some of the new software features and now we have heard that the Samsung Galaxy S3 and Galaxy Note 2 will also benefit from the new mobile print offering coming to the Galaxy S4, with an update later this year.
We've already told readers how some of the new features of the Galaxy S4 will be enabled on the Galaxy S3 and Galaxy Note 2 with future updates, although it is not yet clear which features will arrive and which won't. However we do now know for sure that a firmware upgrade will come that will give the Galaxy S3 and Note 2 set-up free printing.
HP and Samsung have just issued a press release about the new print offering that will be built in to selected Samsung devices, including the Galaxy S4 to be released in April. This will enable users of such devices a simple way to print directly to HP network printer models, over 180 of them, across the HP LaserJet and HP inkjet platforms. This will give the modern smartphone user an on-demand, customized printing experience from their devices from wherever they are.
As this is an embedded solution it is different from mobile printing apps that are already available and it is virtually effortless, as the two companies have ensured users don't need any set-up, tools, drivers or adjustments to network configurations. Although this will release with the Galaxy S4, Samsung and HP state categorically that this will be available for the Galaxy S3 and Galaxy Note 2 later this year via a firmware upgrade that will bring built-in wireless printing compatibility. Unfortunately there is no more precise date for this software upgrade but we imagine that many Galaxy S3 and Note 2 users will be pleased to hear this news.
There will be two methods of printing when this comes into play. Users can either print with automatic connection of their Samsung device and HP printer on the same network via Wi-Fi or alternatively through direct printing access. Many Samsung mobile apps will feature a built-in print button, some of which include Email Client, Photo Gallery, Android Browser, S Note and more.
Are you the owner of a Samsung Galaxy S3 or Galaxy Note 2 and if so are you looking forward to having this printing functionality enabled? Let us know with your comments.