Samsung Galaxy S4 launch for India in May detailed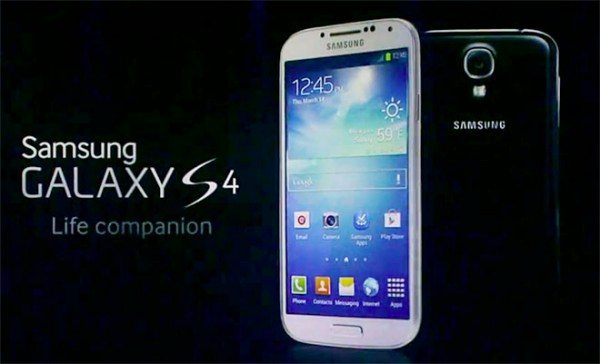 The Samsung Galaxy S4 was finally announced to the world last week and seems to have met with almost universal approval ahead of its release in some regions in April. We now have some details for our readers in India as the official Samsung Galaxy S4 India launch looks set for early May and we have some further details for you.
The earliest confirmed date we've seen so far for the Galaxy S4 release is April 26 on EE in the UK. Now a US-based source has said that Samsung India would be holding its own press event for the phone at the beginning of May, which will be followed by the official launch in India very soon afterwards.
If this is accurate then it seems that smartphone consumers in India could see the release of the Galaxy S4 there very quickly after its initial release and this would no doubt be a very welcome change as far as many consumers there are concerned. We have told recently about the delays regarding the official launch of the Google Nexus 4 in India for example.
The Galaxy S4 in India will be carried by Airtel and Vodafone with full data supportive packages but for now it will only be offered with 3G data plans because of the lack of 4G LTE support across the whole country. However a Galaxy S4 variant with TDD/FDD LTE Dual Mode will follow later in the year. You may already know that the Galaxy S4 will be powered by either a 1.6GHz Exynos Octa core processor or 1.9GHz Qualcomm Snapdragon 600 quad-core processor and we now also know that the processor in the Galaxy S4 for India will be the Exynos Octa-core variety.
For most regions the Galaxy S4 comes with 16, 32 or 64GB of internal storage options but initially only the 16GB S4 will be available for the Indian market, although we'll remind you that all models have expandable memory via microSD. Pricing has yet to be confirmed but a price of around Rs. 40,000 to 45,000 is anticipated for the device with no contract. However we have heard of one seller in India taking pre-orders for the Galaxy S4 with a price of Rs. 59,900, which as you can image sparked rather a storm of controversy.
Because of this we'd urge readers to wait for the official release of the Galaxy S4 in India rather than pay vastly inflated prices. Are you in India and eagerly waiting for the release of the Samsung Galaxy S4? Are you pleased to learn that the phone may well be with you in the early days after its initial release? What are your thoughts on the anticipated price? Send your comments to let us know as we're always interested to hear from our many readers in India.
Source: TechOne3.in AND Times of India