ZTE Quantum mid to high-tier phone for Sprint fails to excite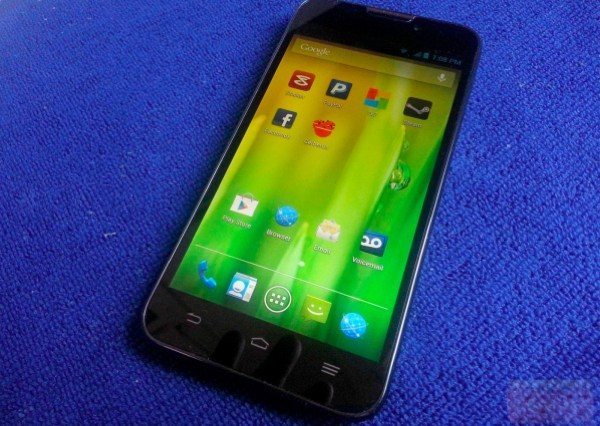 If you're a Sprint customer then you may be interested in what looks to be a mid to high-tier smartphone on its way to the carrier. The ZTE Quantum, as it has so far been dubbed, has model number N8910 and it may not be too much longer until the phone is released. We have some further details on this phone coming up.
It seems the phone has already received certification for both DLNA and WiFi so this does suggest a launch pretty soon. The ZTE Quantum has been leaked to have a 1.5GHz Snapdragon S4 dual-core processor, Adreno 225 graphics, 5-inch 720p display, 1GB of RAM and 4GB of internal storage. There's also a 13-megapixel rear camera as well as a 0.9-megapixel front-facing shooter.
The ZTE Quantum also boasts 4G LTE connectivity, NFC support and WiFi 802.11 b/g/n dual-band and the whole lot runs on Android Jelly Bean 4.1.2. The specs don't scream out at us as being the most exciting we've seen lately and it may look a bit dull compared to the recently announced Samsung Galaxy S4 but pricing is likely to be competitive and it looks to be a decent enough all-rounder.
It also looks as though the ZTE Quantum could be a global phone because it has a SIM card slot as opposed to an embedded SIM for LTE and the phone also features 3 capacitive buttons. We'll be keeping our eyes open for further information on the ZTE Quantum and will inform readers as we hear more.
Could the ZTE Quantum for Sprint be your next choice of smartphone? Why not send us your comments with your views on this upcoming device.
Source: Android Police