HTC One could update to Jelly Bean 4.2.2 within 2 months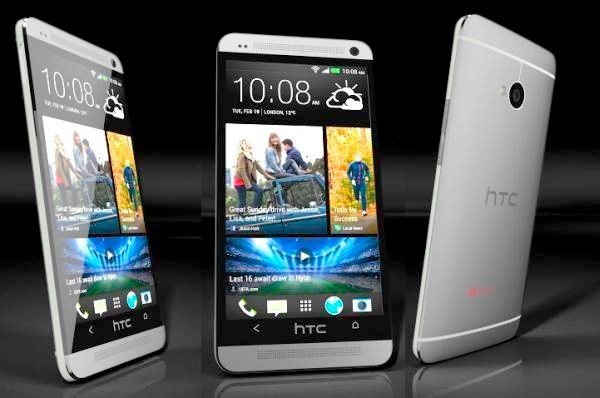 We've liked the sound of the HTC One smartphone ever since we heard the first murmurings of the flagship device and haven't been very secretive about our admiration for it. Although HTC announced the One would release running Android 4.1.2 Jelly Bean we also knew that this would be updated to 4.2.2 eventually, although there was no timescale available at the time. Now a source claims that the HTC One will receive the Jelly Bean 4.2.2 update within 2 months.
Many of you following news about the HTC One will have heard that there has been some question recently over whether its release will be delayed slightly for some regions. Whatever happens it should shortly be available though. It is likely to come up against the Samsung Galaxy S4 as its main Android competition as that will also be released in April in some regions and other regions in May. In our comparison between the two we told how one of the aspects that favored the Galaxy S4 was that it would be launched running Android 4.2.2 out of the box.
However if you were wondering if that would sway your choice, the news that the HTC One seems likely to receive the update to 4.2.2 between one month and two months after it releases may be interesting to you. Android 4.2 has already been pushed out to various Nexus devices and also the Verizon variant of the Galaxy Nexus but it seems it wont' be long until the HTC One caches up.
An HTC tipster dubbed @LlabTooFeR has tweeted reliable information before and has now tweeted in response to a query about the 4.2.2 update that the HTC One "will get the update in 1-2 months" so of course according to that tweet the update could come as early as 4 weeks after the phone releases. This means it could possibly be upgraded to Jelly Bean 4.2.2 before the Galaxy S4 releases, or very close to the same time.
This is good news for anyone who may have been deterred from purchasing the HTC One just because it's launching on Android 4.1.2. We should point out though that the new timeframe given for the HTC One 4.2.2 update is as yet unconfirmed. However it does appear credible because HTC will be very keen to do everything to help the One flagship compete against the Galaxy S4. One more thing to remember though is that owners of devices in the US often get such updates later because of carrier requirements so if this applies to you then you may have to wait a few weeks longer for the HTC One 4.2.2 rollout than those in other regions, however unfair that may seem.
Jelly Bean 4.2.2 may well be the last iteration of the Jelly Bean updates as Android 5.0 Key Lime Pie is expected to debut at Google's I/O conference in May. Just some of the benefits from the latest Jelly Bean update are Google Now, Quick Settings menu, new keyboard with gesture typing support, PhotoSphere camera feature and new lock screen widgets.
We'll be keeping a close eye on this and if we hear any more news or leaks about the HTC One we'll pass that on to you as soon as possible. What are your thoughts on the HTC One and its possible update to 4.2.2 so soon after launch? If both the HTC One and Galaxy S4 were available to you at exactly the same time running Jelly Bean 4.2.2, which would you choose? Let us know with your comments.