iPhone 6 does not need Xperia Z waterproofing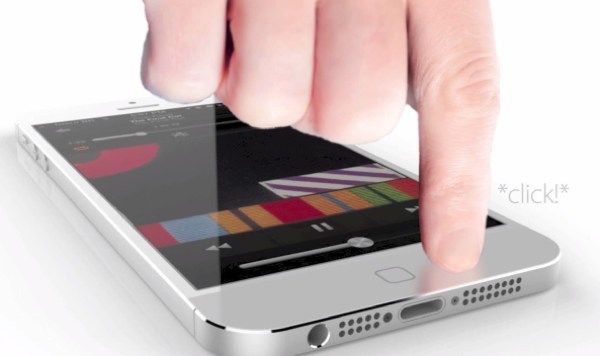 There are many new iPhone 6 ideas being put forward right now as well as concept photos and videos, thoughts such as a new home button where you can press anywhere at the bottom on the future Apple smartphone and it will wake and work in the same manner, as well as different camera specs.
Two days ago we showed you a new video showing an iPhone 6 concept by artist Arthur Reis that has many new features such as a new home button like we mentioned above, as well as a 12-megapixel camera featuring a f/1.8 aperture, HTC seem to stick with f/2.0 and Samsung with f/2.4 and these seem to work well, do you think the iPhoen 6 with a f/1.8 aperture is the right move?
One idea that was mentioned to us was an iPhone 6 with a new waterproof coating; personally we believe the iPhone 6 does not need waterproofing like the Xperia Z. OK this is a good idea for the Xperia Z but when you think about it how often do you plan on taking a smartphone for a swim, we have all managed with previous iPhones and waterproofing has never been needed.
Making the iPhone 6 stronger, use different materials, a whole new design would be great as well as making super changes where tackier features of iOS 7 are removed, read more about the iOS 7 features via Viral Phone.
What features would you like to see on the iPhone 6, and do you think it should have waterproofing materials like the Xperia Z?