Nexus 5 stunning imaginings show potential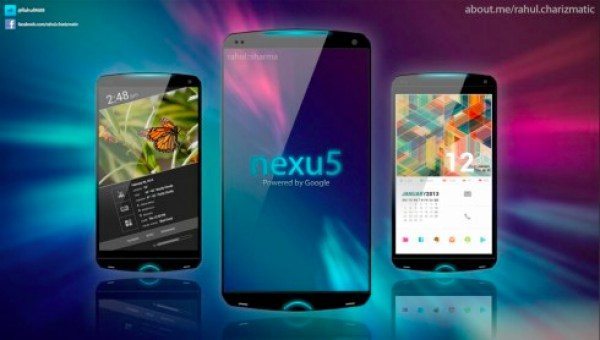 The next Google Nexus device is the center of a huge amount of interest at the moment and there are many people eager to find out more about the Nexus 5 smartphone. We are hearing dribs and drabs of rumored specs and insights for what will no doubt be another hugely popular Nexus device but of course nothing is yet confirmed. Today we thought we'd turn our attention to what the Nexus 5 may look like as we have seen some stunning imaginings that show potential for how the phone might eventually look.
We have now heard several sets of specs rumored for the Nexus 5, each different from each other and in the latest leak yesterday we told of a source who claims the Nexus 5 is going to be very much all about the camera but may then lack a 1080p display and again will have no expandable storage. Obviously we still don't know if this is correct and we also don't know what the Nexus 5 will eventually look like so we though it might be time to take a look at some ideas for the Nexus 5 that are purely conceptual rather than keep wondering which leaks are correct and which are false.
Every now and then we enjoy looking at concept ideas for smartphones as it can give us some idea of what the phone might offer and whether or not it's something we'd like to see come to fruition or not. Today's imaginings come from designer Rahul Sharma and we were pretty impressed with how it manages to stay believably similar to a Nexus device while at the same time bringing something striking to the table.
You can see Sharma's design above and he has also come up with specs for his mockup Nexus 5 including a 1.9GHz Snapdragon 800 quad-core processor, 5-inch full HD SLCD3 display and 2GB of reRAM. Sharma's Nexus 5 would also have a 13.1-megapixel rear camera, 3100 mAh battery, hexaband connectivity, microSD, microSIM and HDMI port. It runs on Android 5.0 Key Lime Pie and includes features such as Google Voice 2, Google Keep and a solar panel to the rear that is optional.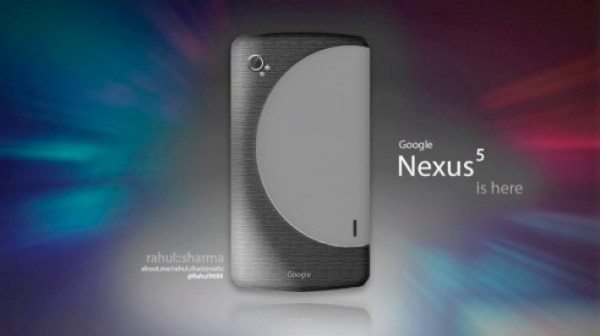 Design and build wise this Nexus 5 uses both polycarbonate and anodized aluminum for a premium look and feel. It has an ArcTouch sensor at the bottom of the device that glows when notifications arrive and the Home Button is this same area and there's also a small sensor on the right of the phone that is used both for navigation and for volume.
To be frank it makes a nice change to be shown something that's not pretending to be the real deal although we think if the real Nexus 5 turns up looking like this there would be a lot of satisfied customers. We particular like the detail to the rear of the device but we'd like to know what you think? Are you impressed by these Nexus 5 renderings? Are there any touches here that you'd like the real Nexus 5 to have? We're interested to know so do send us your comments.
Source: Concept Phones