HTC One future update will enable OpenGL ES 3.0 graphics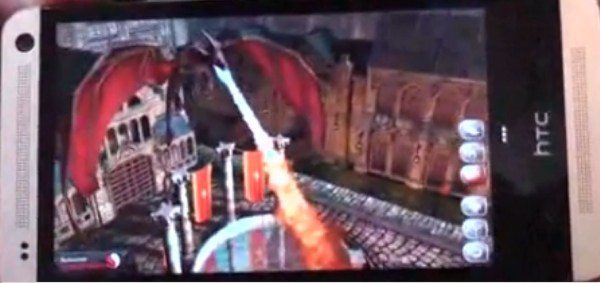 The HTC One smartphone is one of the most eagerly awaited devices of the year so far although there are some issues with release delays at the moment. It should soon be hitting shelves in regions across the globe soon though and we have been bringing you plenty of news and developments. Now we hear that a future update for the HTC One will enable OpenGL ES 3.0 graphics and we also have a video demonstration of this for you.
The HTC One uses the Qualcomm Snapdragon 600 processor and is one of the first smartphones to do so. The official specs of the HTC One also list the Adreno 320 GPU and according to Qualcomm the Snapdragon 600 with Adreno 320 graphics supports OpenGL ES 3.0. It's good to know then that HTC has now said that this will be enabled on the One with a future software update.
Qualcomm's OpenGL has been demonstrated running on a patched HTC One so we know it can be enabled although HTC hasn't yet said when the software update will arrive. You can see a video of the OpenGL demonstration on the HTC One below this story and it gives a clear idea of the enhanced graphics effects, great news for those who intend to use their HTC One for plenty of gaming.
Hopefully the HTC One will be arriving widely soon with one of the first regions to receive it being the UK. Although we have no confirmed news on when the above software update will arrive for the phone at least HTC has confirmed that it is coming.
Have you already pre-ordered the HTC One? Are you pleased to hear that OpenGL ES 3.0 will be enabled for this handset? Let us have your comments.
Source: The Inquirer