Iron Man 3 first official gameplay trailer for Android & iOS lands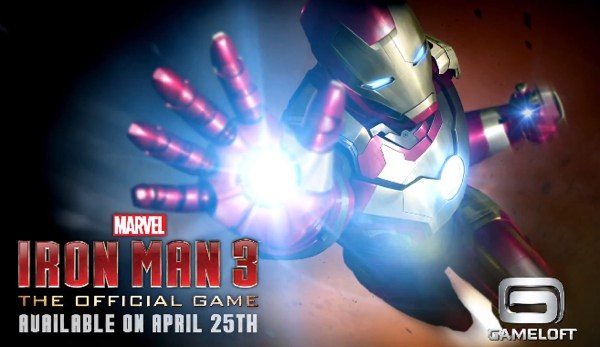 The Iron Man 3 movie is due to hit theaters in the US on May 3 this year and we've already told you about Verizon's dedicated site page plus a domestic trailer for it. Today we have a video showing you the first official Iron Man 3 gameplay trailer so that you can get an idea of what the mobile game will have to offer.
The Iron Man 3 mobile game is coming to the Android and iOS platforms and has a scheduled release date of April 25 and should attract a huge amount of interest on the back of the successful movie franchise. The official Marvel Iron Man 3 gameplay trailer was released by Gameloft yesterday and you can view the YouTube video that we've embedded for you below.
It's a short 41-second teaser of official gameplay and has already been viewed over 36,000 times since yesterday. The fast-based game sees the player as billionaire Tony Stark /Iron Man fighting the AIM across the globe and looks as though it could be pretty addictive. If you want to see more on Iron Man 3 check out our article on the Verizon FiOS site and you may also be interested in our post on a superhero iPhone 5 case.
We'll bring you further developments or trailers about the iOS and Android mobile game of Iron Man 3 as we hear anything. In the meantime take a look at the gameplay video below and let us know what you think. Are you waiting to download the Iron Man 3 mobile game?