Samsung Galaxy S4 on Verizon press images show eyesore, or not!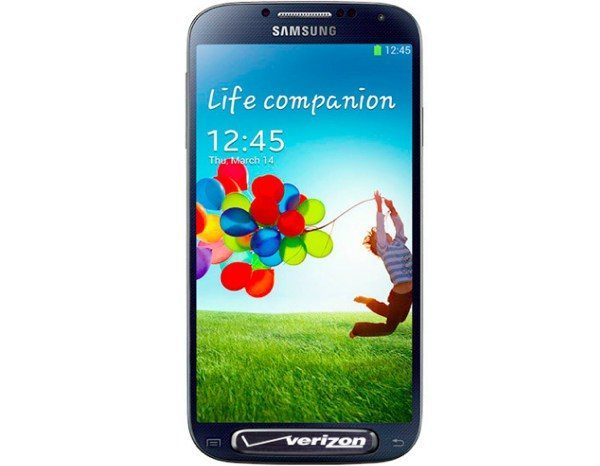 The Samsung Galaxy S4 will undoubtedly be one of the biggest smartphone releases of the year and it's due to hit shelves across various regions of the world from late April. However if you are a Verizon customer then you may be less than happy about some official press renders for the Galaxy S4 on Big Red that have just come to light on April 1 (!) as we think the Verizon changes make it pretty much an eyesore. To be honest though it's so bad we're pretty sure this is a great April Fool's joke.
We recently looked at availability and pricing for the Samsung Galaxy S4 and mentioned that both T-Mobile USA and AT&T have announced details with AT&T taking pre-orders for the phone from April 16. The phone will also be carried by Verizon and Sprint and Verizon's variant SCH-I545 has just passed through the FCC, always a promising sign that a release is on schedule although Verizon has not yet given its own pricing for the handset.
Now if you're a Verizon customer you may already have met with Verizon's over-zealous branding of particular devices before but we have just seen the first purported images of the Galaxy S4 on Verizon and to be frank it looks pretty dreadful. The images are claimed to be official press renders and were given to Droid-Life by what they call a long time and trustworthy source. We have to say that Droid-Life information is usually very reliable but please DL, let us know that this was in fact a really crafty April Fool's gag by your good selves and put us out of our misery!
The image above shows the front of the device with a hideous modified Verizon home button. While we've seen Verizon branding on home buttons before (Galaxy Note 2 anyone!) this one looks as though it's been stretched in order for 'Verizon' to be seen even larger and we wonder how many readers may think this spoils the look of the handset.
However if you think that's bad then the other image we have for you here shows the rear of the device and believe me you're going to want to pay for a case to cover this up. Across the entire back of the Galaxy S4 the Verizon variant has a '4G LTE' logo printed repeatedly and at a diagonal. If this is indeed the real deal then we can't imagine there will be many potential Verizon Galaxy S4 purchasers who will be pleased with what they see.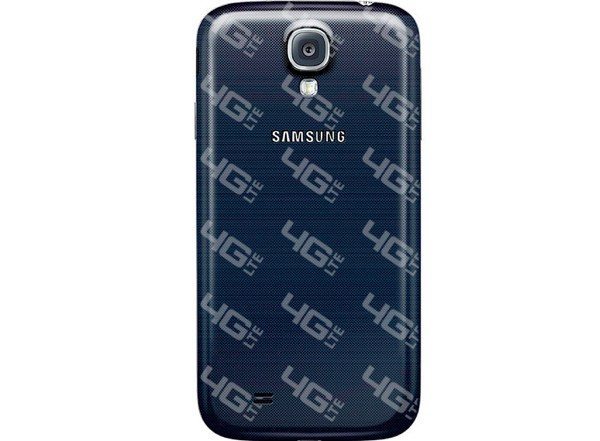 We actually think the whole thing is pretty hideous and of course with this amount of modification this could be the reason why the Verizon version of the Galaxy S4 has been rumored to be arriving later than other carrier versions stateside. We'd like to hear from you about this though as we think there's the distinct possibility that Droid-Life is playing a real blinder and that this is some kind of masterful April Fool's joke.
Are you a potential Galaxy S4 customer on Verizon and if so would these changes for Big Red's variant put you off purchasing it at all? Would you consider moving to a different carrier in order to get an unblemished Galaxy S4? Do you think this is a an April Fool's gag of the highest order? Send us your comments as we're intrigued to find out what readers feel about this one.
Sources: Droid-Life AND FCC