Galaxy S4 security feature will track lost or stolen units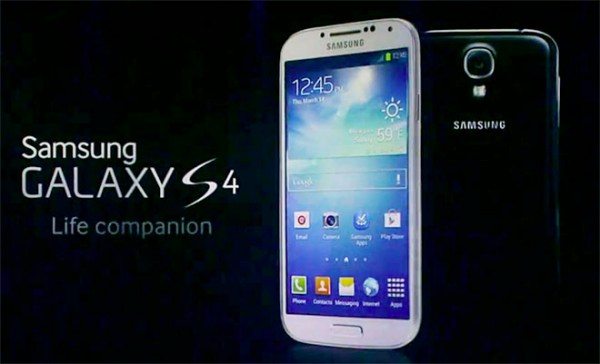 Before the Samsung Galaxy S4 was officially announced with all details confirmed we speculated on the addition of a software feature called KNOX, a security software solution allowing users to separate work and personal use on their phone. Now we have learned that Samsung KNOX is definitely arriving with the Galaxy S4 and also includes a security feature that will track a lost or stolen device even if a hard reset has been carried out.
We thought that Samsung's KNOX initiative sounded promising but we didn't know at the time that it would also include this extra security feature akin to LoJack. Using it Galaxy S4 owners would be able to track down their lost or stolen S4's and cleverly this can also be done after a hard reset. Samsung has partnered with Absolute to bring this new feature that is rolling out with the Galaxy S4 and could be yet another good reason to purchase this flagship device.
This new Absolute tracking solution differs to the Find My iPhone Apple initiative because if an iPhone is stolen the thief only needs to restore the iPhone and Find My iPhone is disabled. However Absolute uses firmware-persistence technology at firmware level and so even if a thief was to carry out a hard reset the original user can still track the Galaxy S4 or remotely wipe it.
Absolute Computrace and Computrace LoJack means that Galaxy S4 users can secure their devices and is aimed more at enterprise and business users as part of Samsung KNOX, whereby Absolute can also work with local law enforcement. Quite how it will work for personal users is yet to be detailed but we do now know that Absolute has been built into the firmware for the Galaxy S4.
Absolute also states that this solution will be embedded into other Samsung flagship devices (Galaxy Note 3 anyone) including tablets. The KNOX project and new security features such as this will no doubt make the Samsung Galaxy S4 more appealing to businesses and help Samsung gain more of a foothold in this area.
We'd like to hear your thoughts on this. Does news of this new feature make the Galaxy S4 even more attractive to you? Maybe you were already planning to purchase the Galaxy S4 and this is just an added bonus? Let us have your comments.
Source: Gotta Be Mobile