Motorola X Phone likely to have top tier price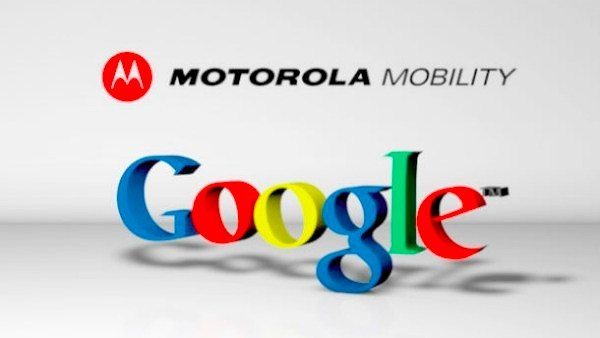 Since we first heard of the likelihood of a Motorola X Phone way back in January we've been hearing lists of various leaked specs and features. To be frank each time they seem to have been very different so at this stage we just don't know what to believe. However we now hear that it's very likely that the Motorola X Phone, sometimes dubbed the Google X, will be likely to have a top tier price.
The last batch of rumored specs we heard for the Motorola X Phone included a 2GHz Qualcomm Snapdragon 800 quad-core processor, 4.8-inch full HD display with Sapphire Glass protection, a 4000 mAh battery and water-resistance, all running on Android 5.0 Key Lime Pie. Obviously we cannot confirm that this is the real deal but it seems many are expecting a device with some extremely impressive specifications and of course these could be accurate.
When the Motorola X Phone was first mentioned there was some discussion over whether this would be a Nexus device, possibly the Nexus 5. This stemmed from the belief among many tech insiders and manufacturers that Google's acquisition of Motorola would mean favoritism towards Motorola when the next Nexus partner was being decided upon. This soon seemed to be negated though and at the beginning of March we told how Google was at pains to make it quite clear to its other partners such as Samsung and HTC that they would all be treated fairly when deciding upon the potential maker of the next Nexus device.
It's no longer believed by many then, that the Motorola X will be a Nexus device and yet plenty of people seem to be hoping that a collaboration between Google and Motorola might see the Motorola X Phone come in at similar bargain pricing to the Nexus 4, made by LG. However this is where things get sticky. Obviously Google has a vested interest in the success of Motorola and going into direct competition with its existing manufacturing partners is one way of attempting that. If that happens though then everything that Google has said previously about non-favoritism towards Motorola and keeping the openness of the Android platform sounds like empty promises.
Although it's expected that the Motorola X Phone will have specs at the top of the tree, branding is also very important and whereas a Nexus branding would have made it an instant hit, that would not be so much the case with Motorola branding. IDC analyst Francisco Jeronimo recently said that Motorola branding could be the biggest problem facing the Motorola X Phone. Jeronimo spoke of how Motorola was not regarded so well in Western Europe and this means that even with Google behind the company it would have difficulty competing with the likes of Samsung, HTC etc.
Jeronimo said, "The Motorola brand, nowadays, is not associated with quality. Operators push Samsung, HTC, Apple, and Nokia because they're confident in those brands — because consumers relate to those brands. I'm not sure simply having an association with Google would change this for Motorola." The analyst also made it clear that he thought Google would be keeping its Nexus devices and X Phone business as two completely separate entities.
Now comes the crux of the matter. Jeronimo seems to look upon Motorola as a failed company and we suppose that it's fair to say it hasn't come up with any particularly dazzling smartphones over the last year or so. Therefore the analyst feels that the only way back to success for Motorola would be a Motorola X Phone with supreme specs but offered at a competitive price, in a similar way to Google's Nexus 4. In a vicious circle though, Google cannot allow this to happen or it will face the wrath of other hardware partners. If Google was to undercut the price of the Motorola X in the way that Jeronimo feels is needed than it's bye bye to beneficial relationships on both sides with other device makers.
Hence the analyst feels that the Motorola X Phone will be similarly priced to other top tier phones in a bid to keep everyone happy. Everyone that is, except customers maybe! To fit with this it's extremely unlikely that the Motorola X will be sold through Google Play and of course it remains to be seen whether a top-specced smartphone from Motorola at a top-end price will still appeal to consumers, even given the current amount of interest in the device.
We expect the Motorola X Phone to be introduced at Google's I/O in May but we've heard different release dates speculated from as early as June to as late as November. Of course we'll be keeping tabs on developments as we hear them and will pass on the news. In the meantime we'd like to hear your views on this.
Do you think consumers will be willing to pay high-end money for the Motorola X considering the fact that the Motorola brand is not what it used to be? Were you hoping that the Motorola X Phone would give you the performance you wanted at a knockdown price? Let us know with your comments.
Source: Know Your Mobile