HTC One from O2 UK will not include charger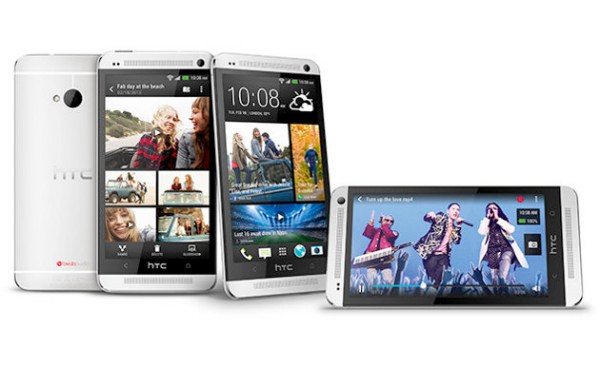 Well here's an interesting story that we can imagine might divide opinion. We've made our enthusiasm for the HTC One quite clear and we can't wait to find out how our readers feel about this snippet of news. If you purchase the HTC One in the UK on O2 then you will not automatically receive a free charger with it. We can already imagine half of you yelling "No" and see the other half nodding their hands on about a right-on environmentally friendly move.
O2 has a plan that we've discussed previously with readers here at Phones Review. It's called O2's Chargers out of the Box initiative whereby the company plans to stop including chargers altogether by 2015. O2 claims that many of the chargers sold now with smartphones are unnecessary considering that most people will already have one that will fit the bill and so will not include one with the HTC One.
When you think about it, as most phones now have the same micro-USB charger connection O2 has a point. Most of us have an untold amount of chargers knocking around from previous phones and other devices and just because they're not shiny and brand-new it doesn't mean they won't do the job perfectly well. The same micro-USB charger connection is now widely used for Android phones, Windows Phone handsets, Kindles and many other devices so many of us have at least one.
In case you're still dubious O2 will still provide a USB-to-microUSB cable with its HTC One so users can alternatively charge their smartphones via connection to a computer. O2 hasn't just jumped right into this idea without thinking and have been conducting research by giving customers a choice, the results of which may surprise you. O2 has completed a trial run involving customers who have bought other HTC devices over the past six months. These customers were given the choice of having a charger with their phone or not but a staggering 82% chose not to.
That figure surprised us initially but certainly showed us that as a society we're much closer to ditching unnecessary chargers than we originally expected. In fact O2 reckons that there are around 100 million chargers in existence that nobody uses. It certainly shows what can be done when companies cooperate with standardization instead of going down the proprietary route, like Apple.
On the face of it this initiative does sound like a good idea then although we can imagine some will be saying they sold their last phone with its charger. The answer to that of course is not to have included the charger but to have kept it as your buyer probably already had one anyway. Others might say that this is just another way for manufacturers and networks to make money from sales of chargers that used to be included free.
That's why we're really interested to find out your views on this. Do you think a charger should be an essential included in any smartphone purchase? Maybe you wholeheartedly agree with this idea from O2 and are about to dig out that charger you have somewhere that will also fit your HTC One? Let us know with your comments.
Source: Cnet