LG Optimus G on AT&T 4.1 Jelly Bean update sneaks out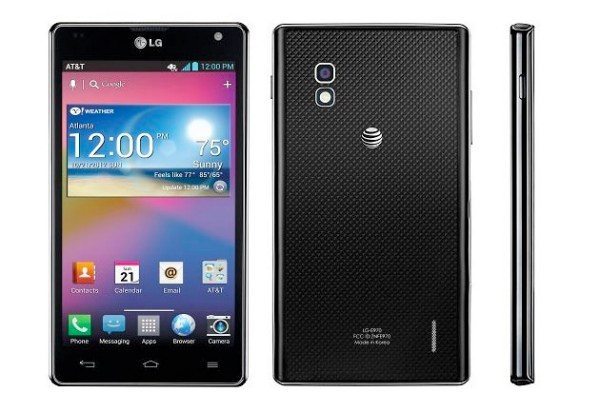 If you have the LG Optimus G smartphone on AT&T then it looks like there's good news today. Some owners of this phone on AT&T are beginning to receive the Android 4.1 Jelly Bean update that seems to have been almost sneaked out without any fanfare. There are reports that the update began rolling out yesterday although AT&T has not announced this yet.
This comes hot-on-the-heels of the LG Optimus G on Sprint receiving the 4.1.2 Jelly Bean update last month and so there will be plenty of AT&T owners happy to hear the news that their device will finally taste Jelly Bean too. The rollout was first spotted over on the XDA Developers forum where inside information claimed the rollout would begin today (April 4). However other forum users are reporting that they already received the update yesterday (April 3).
The rollout doesn't appear to be particularly widespread at the moment though, maybe not surprising, as AT&T has kept quiet about it so far. Nevertheless some owners of the Optimus G used on AT&T's 4G LTE network do claim to have received the Jelly Bean update to their device. The update is a pretty sizeable 340MB so it may take some time to download and install but it will bring benefits such as Google Now, Project Butter, an improved stock keyboard, enhanced stock camera app and more plus it's also likely to include some AT&T fixes and changes.
It's possible that those who have received the update already are just a few lucky ones and that the full-scale rollout of 4.1 Jelly Bean hasn't quite taken off yet. This would explain hearing nothing from AT&T so far but we think it's only a matter of time and that this update should hit multiple users very soon. In the meantime we'd really like to hear from readers who have the LG Optimus G on AT&T.
Are you one of those who have already received the Jelly Bean 4.1 update to your LG Optimus G on AT&T? If so, what do you think of the changes? Maybe you're wishing your update had arrived and are eagerly waiting? Let us know with your comments.
Source: XDA Developers