LG Optimus G Pro hits Japan before global release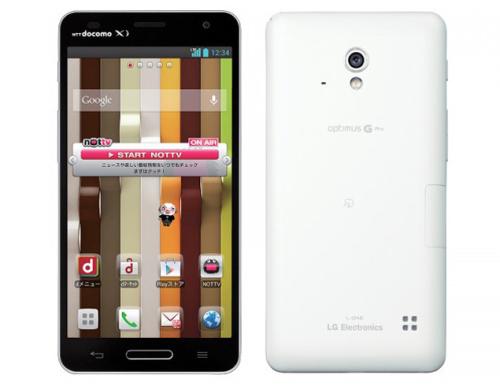 There was a time that many consumers wouldn't have considered a new smartphone from manufacturer LG, but that has been changing recently and helped by the Nexus 4 device. Now we have news that the LG Optimus G Pro has arrived in Japan ahead of a global release for the device.
Consumers can now pick up the handset in Japan via carrier NTT DoCoMo that was originally promised to be coming back in January, and while the handset in the country differs slightly from the version that will be available in the US, it still packs some notable specifications.
The handset has a slightly smaller 5-inch IPS LCD Full HD display compared to 5.5-inches of the international version, but this is still powered by the impressive Qualcomm Snapdragon 600 processor that is running at 1.7GHz.
There is also 2GB of RAM paired with 32GB of on board storage that can be expanded by a further 32GB via a microSD card, and a 13-megapixel rear facing camera with a 2.1-megapixel shooter on the front.
The battery is still a 3,000 mAh unit but is now non-removable and is packed into a form factor that measures 139mm x 70mm x 9.9mm, and will ship running the Android 4.1.2 Jelly Bean operating system.
While the company has promised the device will be coming to other regions such as the US along with its specifications, it has only teased a second quarter release that runs until June.
Do you like the look of the LG Optimus G Pro?
Source: LG.