Nokia Lumia 928 seen on camera before Verizon release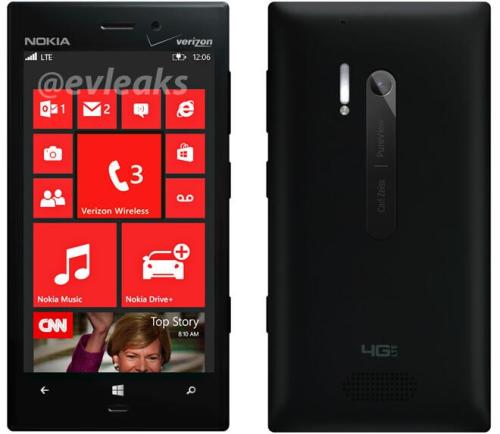 Nokia originally launched its flagship Lumia 920 on select carriers in both the UK and US as part of a short term exclusive deal on certain carriers, but this is beginning to change now and it seems the Nokia Lumia 928 has been seen on camera before a Verizon release.
We first heard of the handset that looks destined to be Verizon's own version of the Lumia 920 back at the beginning of March, and since then there has been a number of possible leaks but now the actual handset itself has been seen on camera with a release on the carrier expected soon.
Serial smartphone tipsters @evleaks have tweeted an image that you can see on this page that is being claimed to be the Nokia Lumia 928 that is destined for US carrier Verizon Wireless, and has been slightly upgraded from the standard Lumia 920.
The device is claimed to have a thinner aluminium chassis instead of the polycarbonate material used for the Lumia 920, and this is along with an improved Xenon flash that is next to the LED unit. The Nokia Lumia 920 has already proven to have a great camera and with these improvements in the handsets flash, the Lumia 928 will be able to take even better images in low light conditions.
If the handset does arrive this month it will be going up against the Galaxy S4, but it seems for the time being at least it won't have to compete with the HTC One.
Will you be getting the Nokia Lumia 928?
Source: @evleaks.