Top Google Nexus 4 case, luxury leather accessory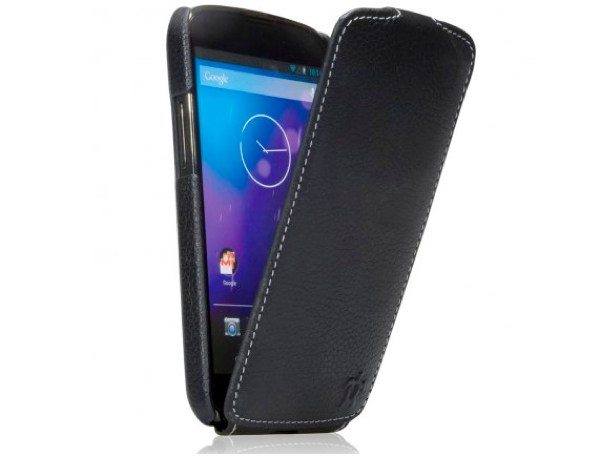 As well as device information we enjoy bringing readers details of accessories and today if you have the Google Nexus 4 smartphone by LG then you may be interested in this item. If you're after something a little special to protect your Nexus 4 then a luxury leather case from Issentiel could be just the thing for you offering a real touch of style. Read on for further details.
Many of us feel it's worth investing a little extra money in a good case for our brand new smartphones and this is where Issential comes into play. This accessory maker specializes in quality leather cases made from selected leather, designed in the South of France and cut and assembled by hand in Europe and Issentiel will also conveniently ship worldwide.
The Issentiel Google LG Nexus 4 Leather Flip Case — Ultra Slim Collection is for those who want an efficient case that protects that also offers real style. As well as being slim it's a lightweight case, weighing in at only 50g and it's made from full-grain European Premium Quality Leather with hard case protection while also offering access to functions and buttons. All visible parts of the case are covered in leather including the inner of the opening flap and it has a protective rubber coating beneath the device.
The Leather Flip Case for the Nexus 4 has a clip closure to avoid the use of magnets or snap fastening and it comes in three options, Black, Grained White or Grained Black. The case is priced at €44.90/£39.90/$54.90 and we think it's really a rather beautiful accessory that should appeal to many readers.
To see more about the Issentiel luxury leather case for the Google Nexus 4, or to order, head to this product page where you'll find all the information you need including shipping details. We'd like to know what you think about this case. Will you be ordering one for you Nexus 4? Let us know with your comments