Watch WrestleMania 29 with Android & iOS WWE app live stream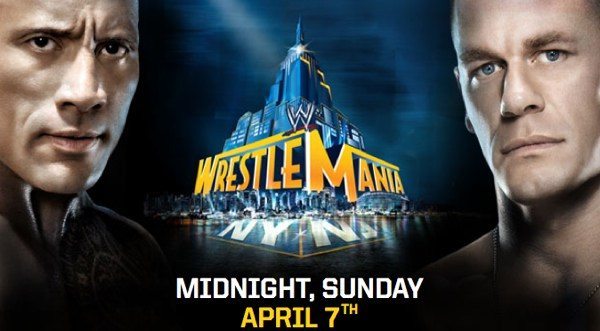 It's April 7 and that means tonight it's time for WrestleMania 29 when WWE fans all over the world will be watching the action from the MetLife Center in New Jersey. At the moment the countdown is ticking away and we have details for you of the official WWE app for Android and iOS devices. What's more this time around the app allows viewers to watch a live stream of the action although there's a price to pay for that.
The official WWE App from WWE Inc. is free to download but also enables in-app purchasing for PPV (pay-per-views) such as WrestleMania 29 for the first time ever for viewing. This is a great idea for those who just can't be home with their feet up in front of the TV and can now watch WrestleMania on their Android devices, iPhone or iPad.
If you just want to use the app without live streaming there's still plenty on offer such as tweets from wrestlers during tonight's big event, photos, backstage video footage and interviews and even after WrestleMania the app can still be used for accessing vintage video clips, breaking news, exclusive content, Superstar profiles, checking out the event schedule and much more.
If you want the PPV WrestleMania 29 for viewing on your mobile device then you'll need to pay a rather hefty $59.99 although that will also enable you to watch the 'Showcase of the Immortals' for several weeks after the event. After the allotted time runs out you'll need to pay another $20 to access WrestleMania 29 from the archive though. One thing worth knowing though is that the app does support AirPlay so if you have paid for WrestleMania 29 via your iPhone or iPad then you should be able to view it on HDTV through Apple TV.
The WWE app for Android can be found at Google Play here and it's suitable for devices running Android 2.2 or later. It was last updated on April 1 to bring more access to all things Wrestlemania including venue maps, match card, complete event schedule and more. The WWE app for iOS can be found at iTunes here. It's compatible for iPhone 3GS, iPhone 4, iPhone 4S, iPhone 5, iPod touch (3rd generation, 4th and 5th generation) and iPad running iOS 5.0 or later and has been optimized for iPhone 5. The iOS app was also updated on April 1 with the same additions as the Android app.
Even if you don't use the PPV for WrestleMania then remember the app has plenty to offer although we think it's a nice touch to bring in-app purchasing of PPVs to the app. We'd like to know what you think of this and especially the price of the WWE in-app purchase for WrestleMania 29? Do you think the price is too high for the pleasure of being able to watch the live stream on your mobile device? Maybe you'll use the app but not purchase the WrestleMania PPV? Let us know with your comme