Oppo R809T April 26 release to be world's thinnest smartphone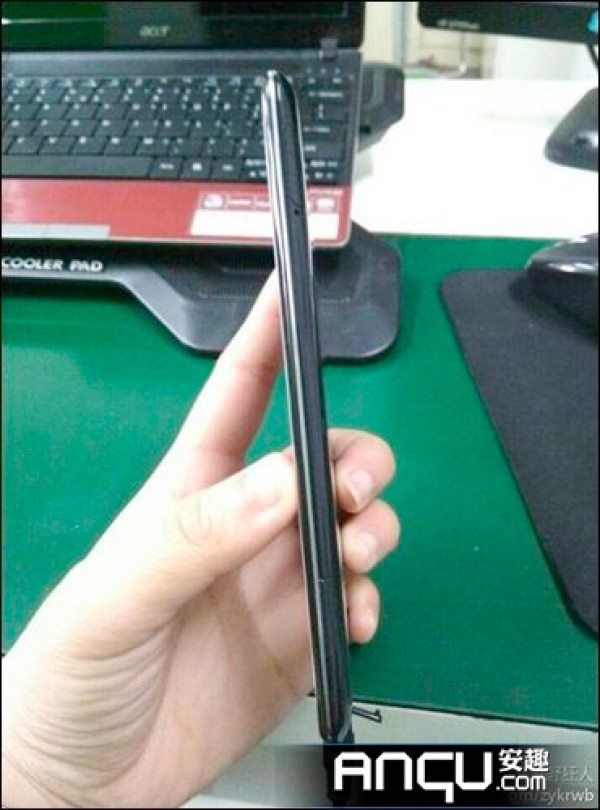 We have news today that Chinese manufacturer Oppo is to release a new smartphone on April 26 and is claiming that this will be the world's slimmest. The Oppo R809T is set to release on April 26, only two weeks away and we think there will be plenty of people hoping to get a look of this device that will measure only 6.13mm thick/thin.
The Oppo Find 3 was a previous smartphone from the company that was at one time the worlds thinnest but as is always the way with the mobile industry no record lasts for too long and Oppo soon had competition from Alcatel and Vivo with devices of approximately 6.5mm.
With the Oppo R809T though the difference in the thickness of the device should be noticeable once more and for a while at least Oppo will reclaim its title for world's thinnest smartphone. You can see a leaked image of the phone above although we cannot verify this is authentic. As for specs, the R809T will be powered by a Mediatek MT6589 quad-core processor, have a 4.5-inch 720p display and 1GB of RAM.
It appears that the price will be around 2500 yuan ($403) off contract so although this is a bit higher than many of the other Chinese phones available it still looks cheap when compared to smartphones from the likes of Apple and Samsung.
We'd like to hear your thoughts on the Oppo R809T. Does it sound like something you'd consider purchasing if it were released in the region where you live? Let us know by sending us your comments.
Source: Anqu (Google Translated)