Amplicomms PowerTel M6900 Loud Mobile Phone great for festivals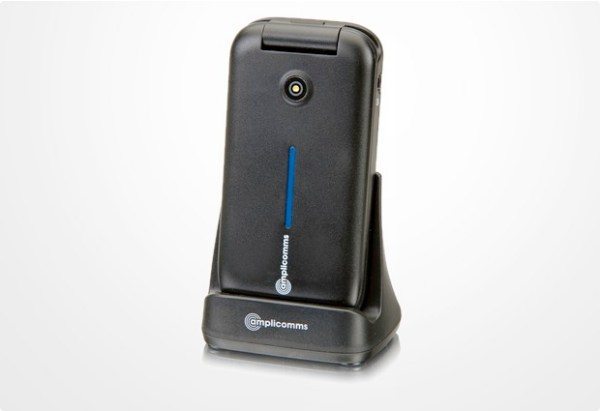 At Phones Review we like to think we sometimes offer readers solutions as well as information about new devices and if you're a festival lover then this post may interest you. With the festival season upon us and the whole summer ahead why not ditch your usual smartphone and invest in the Amplicomms PowerTel M6900 instead, dubbed a Loud Mobile Phone.
When you're at a festival often your smartphone battery drains too quickly and you can't actually hear when anybody calls anyway let alone share what you're hearing because of volume constraints. You can get round all this by simply taking a Loud Mobile as for instance the battery on the M6900 lasts for around 7 days. The ring tone volume can be so loud that you won't miss calls and you can also use the volume booster button so you can hear what your friends are saying when they call you to discuss the acts, best beer tent etc.
If you're stumbling around in the dark there's also a built-in LED torch and in the case of festival emergencies, such as beer supplies running out or lost tents then 5 selected numbers to your friends and family can be called constantly until somebody answers through the use of an SOS button. You've probably guessed that the M6900 is an amplified phone designed for those with hearing loss but of course you don't need all the functions of a smartphone at a festival and this offers the only functions you need, calls and text messaging, with the benefit of that long battery life.
After all when you've finished with it for the festival season you'll probably know at least one family member who could take advantage of having an amplified phone and the price is only £59.99. Key functions include the extra-loud ring tone that can be adjusted to around 85 dB, a choice of 9 ring tones, vibration alert, amplification volume boost for cystal clear sound with less than 5% sound distortion, talking Caller ID for up to 10 numbers, talking keypad supporting four languages and 3 one-touch dialing buttons.
There are a whole host of extra features to this Amplicomms phone that has a clam shell design and a 2-inch TFT LCD color display with large characters. Operating time is around 7 hours while standby time is around 8 days and it measures 101mm x 51mm x 21mm and weighs 94g. You can order the Amplicom PowerTel M6900 ClamShell Loud Mobile Phone at this Hearing Direct page.
We'd like to know if you'd consider purchasing the PowerTel M6900 Loud Mobile Phone and whether it would be for festival use or simply because you require an amplified phone? Let us know with your comments.