Best Buy offering BlackBerry Z10 on Bell with big discount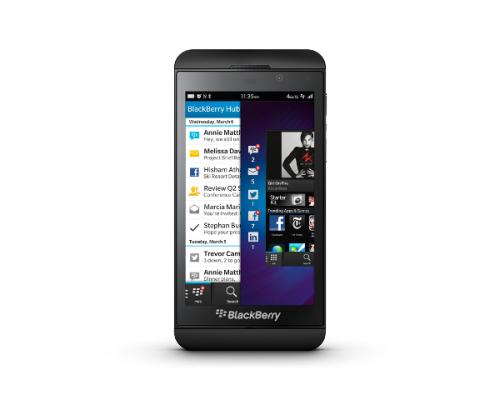 Since the company launched its new operating system BlackBerry look to be gaining ground in the smartphone market with the hardware as well as the software being highly praised by early adopters. Now a couple of months after first becoming available smartphone users in Canada can get the BlackBerry Z10 with a big discount via Best Buy on Bell.
This is not the first time we have seen price reductions on the handset as last month in the UK the price was lowered a little, which was then followed by some other offers emerging in the US. The handset has sold well so far but if you have been holding off picking up the device and are a customer of Bell you will need to quickly get yourself down to your local Best Buy brick and mortar store.
Until tomorrow the company is offering customers taking up a new three year contract a free BlackBerry Z10 which is a discount of $100. The offer ends tomorrow, April 18th and unfortunately is not available via the company's online store, and it is not known how much stock is available at each store.
So it may be an idea to give your nearest Best Buy store a call before making a special journey, and comes as we get closer to seeing the BlackBerry Q10 being released to the masses. Despite seeing the odd price cut here and there, it is not thought the company has been having issues shifting units of the device with early results pleasing the company.
Are you temped by this offer?