Nokia Catwalk images emerge, show aluminium body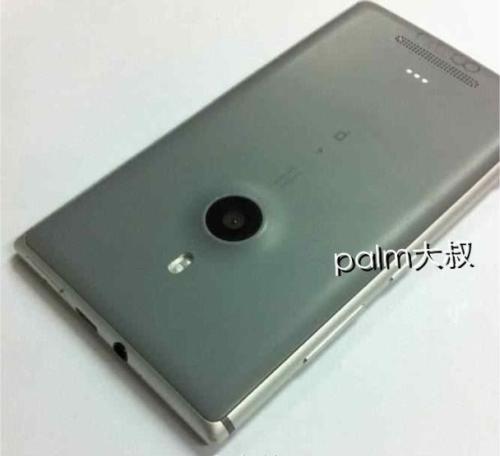 Nokia is beginning to see a return to form with regards to its smartphones after being in doldrums for a number of years. It kicked things off with the release of the popular Nokia Lumia 920, but thoughts have now been turning to its replacement, and now some Nokia Catwalk images have emerged that show a device with a stylish looking aluminium body.
The handset is going under the codename of Catwalk has been speculated about previously, and is expected to feature updated specs compared to the Lumia 920 but in a slimmer aluminium body. Now some images have appeared that are believed to be of an early prototype of the handset that seem to indicate the device may have an aluminium frame but have a polycarbonate back.
Obviously the images that have appeared on a Chinese website can't be verified but earlier speculation hinted at a similar camera to the Lumia 920 but equipped with a dual LED flash. It seems the device will have wireless charging capability as one of the images shows three metal connectors, which the Lumia 720 also has and enabled with the use of a special case.
The display is believed to be 4.5-inches in size with a resolution of 768 x 1280 along with a dual core Qualcomm Snapdragon S4 processor clocked at 1.5GHz with 1GB of RAM. It is being suggested that on board storage will drop to 16GB and there will be a 2,000 mAh removable battery in a handset that only weighs 132grams.
While for the time being these images have to be taken with a large dose of salt the device is being tipped to be revealed officially next month, so if true it is not a long time to wait.
Source: WPCentral.