Official HTC One Case video look, Double Dip Hard Shell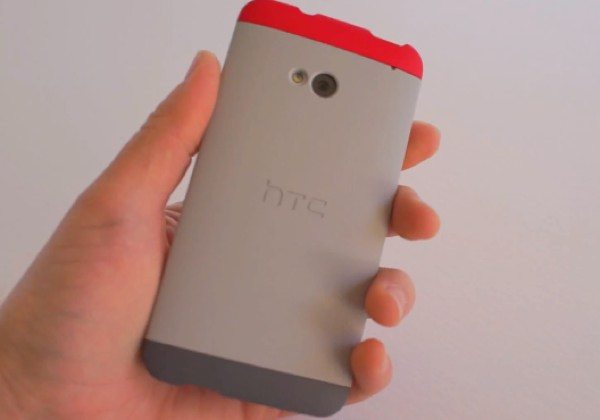 The release of the HTC One continues to roll out in regions across the world and if you've just purchased this very impressive Android smartphone then you may well want to keep it looking its best with a decent protective case. Today we have some details and a video look for you of an official HTC One case, the Double Dip Hard Shell.
We've previously had a very brief look at the HTC One Double Dip Hard Shell case and other accessories for the UK but now we have fuller details including US pricing and a video hands-on look so you can get a really good idea of what it has to offer. The first thing to point out is that as an official HTC accessory this is made to measure to give an extremely good fit. It's made of polycarbonate with a soft touch finish and has a really premium feel.
This HTC One case is made up of a main section that the phone slides into with two snap-on colored caps. The rear color is gray with one cap covering the speaker in red and the other end in dark gray and the construction of this case is tough enough to give real protection to your HTC One. You can see a hands-on look at the case in the almost three-minute video below this story that shows this to be an extremely decent case.
If you want to purchase the HTC One Double Dip Case then the price in the US is $29.99, which we feel is very reasonable. You can purchase it from HTC here. If you're in the UK it's available from Clove here, priced £12.49.
Will you be purchasing this Double Dip Hard Shell Case for the HTC One? Maybe you have another case to recommend for this smartphone? Let us know with your comments.