New alleged images of iPad 5 components surface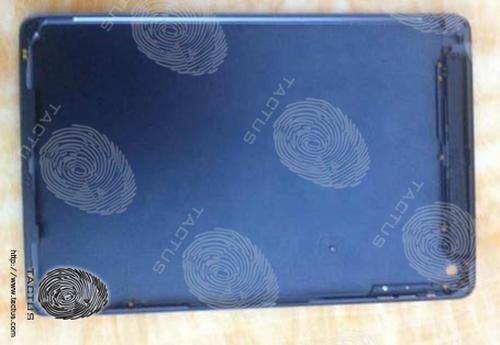 The Apple rumour mill surrounding the upcoming iPad models for 2013 is clicking into gear with numerous rumours and speculation hitting the Internet, and now new alleged images of iPad 5 components have surfaced.
We recently heard talk that the iPad 5 would feature a new design resulting in a slimmer and lighter device, and now the imaged that you can see on this page has been provided by Tactus that is allegedly the rear panel of the upcoming Apple iPad 5.
Again it is being claimed that the new iPad model will keep its 9.7-inch display that has been kept since the device was first released back in 2010 apart from the iPad mini. The last two full sized iPad models gained some weight and thickness to accommodate better battery life with 4G LTE compatibility.
The new model is rumoured to be using a Sharp IGZO touchscreen display that will supposedly use 90% less power compared to the iPad 3 or iPad 4, with the device shrinking down to only 7.2mm compared to the 9.4mm of the current model.
This will supposedly be helped by a slimmer LED backlight and the iPad 5 will now have the option of 128GB of storage with the rear camera also being upgraded to 8-megapixels as well, and this is the same source that recently provided images of what may be the shell of the much rumoured budget iPhone.