Budget iPhone leaked shell & release date, remain skeptical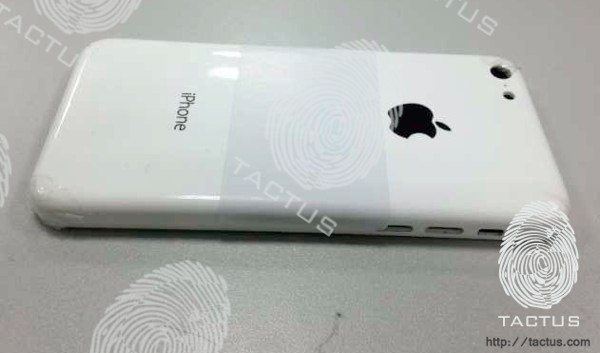 Although much of the tech world seems to be talking about the iPhone 5S or iPhone 6 at the moment we shouldn't forget those long-standing rumors about a budget iPhone. This has been rumbling on for some time and it has been suggested that when the next iPhone releases we may also see a low-cost iPhone introduced. Today an image has come to light purporting to show the budget iPhone's back plate although of course we cannot verify this.
Previous speculation about a budget iPhone has suggested that it won't have a Retina Display but is likely to have a 4-inch display size. It has also been rumored that the body of the phone would be made of much cheaper materials although nothing has been confirmed. Recently we also showed readers a concept rendering of a budget iPhone but the image above is claimed to be the real back shell of the cheap iPhone.
A few days ago we shared some other leaked images from the same Tactus source, this time regarding the iPad 5 and release date but again we have to remain dubious as none of this can be verified. However the image does fit with previous rumors about a budget iPhone as it has a plastic casing with a flat back and curved edges. As well as this there appear to be longer volume buttons to the side.
Other specs mentioned in this latest leak for the budget iPhone include an A5 processor, 3.5-inch Retina display (contradicting an earlier leak), 5-megapixel rear camera and black, blue, red, white and yellow color options. Tactus even comes up with a release date of October 15 and a $300 price tag but we have to remain very skeptical about that, as it seems very early days for Tactus alone to have been given that information.
For now we'll be treating this with a gigantic pinch of salt but of course as is always the way with rumors and leaks some of them do turn out to be accurate. What do you think about this claimed budget iPhone rear shell? Do you imagine it could be genuine or maybe you're convinced it's a fake? Let us know with your comments.