Nokia Asha 210 with free WhatsApp access for life revealed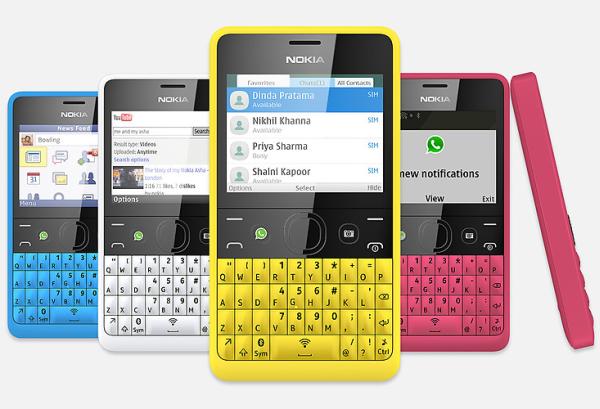 Nokia has been busy releasing new Lumia handsets running the Windows phone 8 operating system in the last few months, but it's the company's lower spec handsets that have traditionally been the bread and butter for the company. Now the Nokia Asha 210 with free WhatsApp access for life has been revealed.
A few days ago we heard that Nokia was set to announce a new Asha handset and now the Finnish company has revealed the QWERTY packing Nokia Asha 210, which is being touted as the most social handset in the series so far.
As you can see from the image the colourful device features a physical QWERTY keyboard that will be available in either single or Easy Swap Dual SIM versions. The handset also features a dedicated WhatsApp button for fast messaging with the service being offered free on the devices for the life of the handset.
The rest of the handsets specs include a 2.4-inch LCD display with a resolution of 320 x 240, and there is a 2-megapixel camera on the back that also has its own dedicated key. The device only has 64MB of internal storage but luckily this can be expanded by a further 32GB via a microSD card.
Nokia has provided a camera app that allows for the fast sharing of images to social networks that can also take advantage of the handsets Bluetooth connectivity, and there is also a preloaded YouTube launcher for direct video streaming.
The supplied battery is promised to provide up to 46 days of use with the single SIM version, or 24 days with the dual SIM model, and in typical Nokia fashion the device will be available in white, yellow, cyan, black, and magenta colour options. The device will be priced at around $72 with shipping expected to start in the second quarter.