Nokia updates for PureView 808, 700 and others rolling out now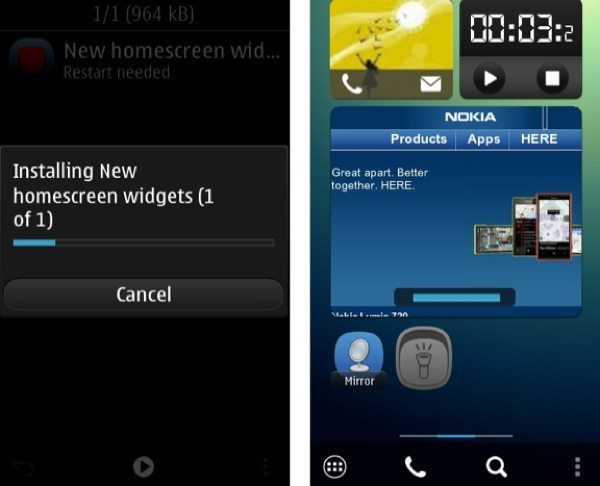 There's news today for owners of many Nokia devices including the PureView 808, Nokia 700 and others, as we have heard that software updates are now beginning to rollout. The updates will come to most 2011 and 2012 Nokia Symbian handsets and may also come to some earlier devices.
The Nokia software updates are so far heading to the Nokia 500, Nokia X7, Nokia 603, Nokia 700, Nokia 701 and PureView 808. Benefits with the update include new homescreen widgets such as Contacts Communication, which offers users swift calling or messaging access to an often-used contact. There's also the Webview widget, that was previously in beta.
Other new widgets include Stopwatch, Toggle Flashlight and the Mirror widget though the latter will only work with devices that have a front-facing camera). If you have an older Nokia device from 2010 such as the Nokia E7, X6, C7 and others it looks as though these new widgets may still reach you in an update at some point so don't give up hope just yet.
It's reported that the updates will come to devices that have, or could have, Symbian Bell Feature Packs 1 or 2. The rollout began yesterday and is a 1MB update. After installation users will need to restart their device so you should save any information such as documents or draft emails first.
Are you the owner of any of the above Nokia devices and if so have you received the update yet? If so, what do you think about the new widgets that it brings? Let us know by sending your comments.
Source: All About Symbian