Nokia Lumia 521 T-Mobile exclusive April 27 launch from HSN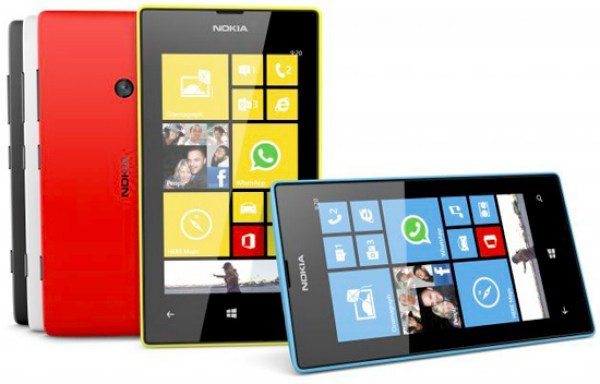 We've been informing you about the Nokia Lumia smartphone recently and last week told how a release date of April 24 had been leaked for T-Mobile. Although the phone didn't arrive then we can now give you the confirmed news that the Nokia Lumia 521 will release as a T-Mobile exclusive on April 27 on the Home Shopping Network so interested purchasers have only one more day to wait.
The Nokia Lumia 521 is a Windows Phone 8 handset and when a potential customer recently tweeted T-Mobile to see if the phone would arrive on April 24 they received a reply to say it would release on April 27 on the Home Shopping Network. The phone will also be available sometime in May from other outlets such as Walmart, Microsoft retail stores and also T-Mobile retail.
Specs of the Lumia 521 include a 1GHz Qualcomm Snapdragon dual-core processor, 4-inch display with resolution of 800 x 400, 512MB of RAM and 8GB of internal storage, expandable via microSD. It also has a 5-megapixel rear camera, a 1430 mAh battery and as said previously it runs on the Windows Phone 8 operating system.
Some of the features for the Lumia 521 include Cinemagraph, Creative Studio, HERE Drive, Maps, Panorama and Smart Shoot. Being a Nokia Lumia handset you won't be surprised to hear that the phone comes in an array of color options. TmoNews gives a price of $149.95 for the Nokia Lumia 521 from the Home Shopping Network and this will also get you a bundled car charger and screen protector.
Our thanks goes to Viral Phone. Have you been waiting for availability of the Nokia Lumia 521? Will you be purchasing from the Home Shopping Network or will you wait for the phone to become available from other sources? Let us know with your comments.