Asus Padfone Infinity hybrid available in US, package or separate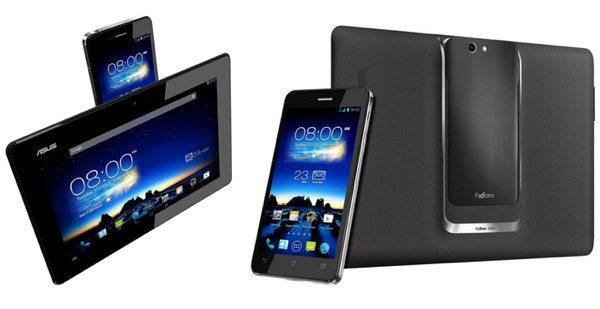 Back in February we informed readers about the new Asus Padfone Infinity, the latest smartphone-tablet hybrid docking device from the company. At that time Asus said the device would launch in April in the UK and Europe but there were no plans to release it in the US, which may have frustrated some potential purchasers. However we can now tell you that the Padfone Infinity has now arrived for the US and we have further details on this.
The first stocks of the Asus Padfone Infinity have now been shipped and for Europe it will cost around €999 (around $1300), that price is including the tablet dock. At least one retailer in the US is now offering the Asus Padfone Infinity either as a complete package of smartphone and tablet dock or the smartphone or tablet are also being sold separately. We hadn't heard that the smartphone and tablet would be sold as standalone items but that is definitely the case in this instance.
The price through the US retailer of the smartphone alone is $949.99 (around €730) or the price of the tablet is $349.99 (€270). The whole package is available at $1249.99 (€960) so is a little cheaper than the price for Europe. We think plenty of people will be pleased to hear that this hybrid device is now available in the US.
The Padfone Infinity smartphone is powered by a 1.7GHz Qualcomm Snapdragon 600 processor, has a 5-inch with full HD resolution and 441ppi, 2GB of RAM and either 32 or 64GB of internal storage. It also totes a 13-megapixel rear camera, 2-megapixel front-facer and runs the Android 4.2 Jelly Bean operating system. Meanwhile the Padfone Infinity Station tablet has a 10.1-inch Super IPS display.
You can see full specs and order details of the Asus Padfone Infinity at Welectronics.com. If you wish to order the whole package head here or for the smartphone only head here, or for the tablet here. We'd like to know if you're pleased to see the Padfone Infinity available in the US? What are your thoughts on the pricing of this hybrid device? Let us have your comments.