Vertus – Spread the Music Kickstarter project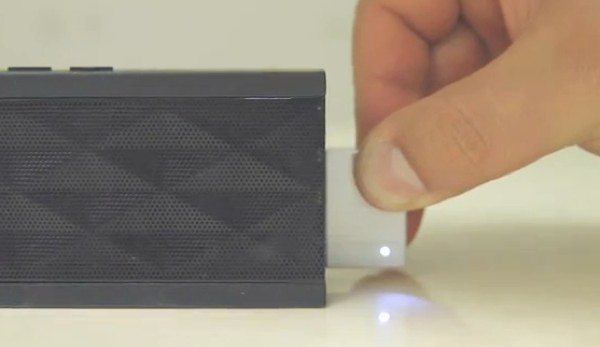 At Phones Review we really enjoy bringing readers news from time to time about some of the best Kickstarter projects. The Vertus is currently one of these projects with its 'Spread the Music' message and simply put it enables streaming audio to be sent to two Bluetooth devices or portable speakers at the same time.
This is another innovative idea and uses CSR's TrueWireless Stereo technology. Basically put, the Right receiver connects to your Bluetooth device and by taking the right channel it relays the left channel to the Left receiver. If a stereo speaker is being used, such as a Jambox then both speakers will play the same channel of the receiver that is connected.
The idea should satisfy many people who have been hoping for this functionality to come to reality for some time and means that users can 'Spread the Music' in a room or outdoor space or alternatively form a portable home theater system by placing identical Bluetooth or personal speakers on both sides of a tablet or laptop device.
As you may know, Kickstarter is a really useful resource that allows people to pitch their ideas and raise money for funding to get their products into production. The Vertus from Vertus Audio needs funding of $40,000 by Thursday May 23 and so far $11,489 has been raised from 169 backers. It comes in two color options Brushed Silver or Brushed and Anodized Gunmetal Gray, has a slimline design and a battery lasting for around 10 hours.
You can read more about the Vertus at this Kickstarter page where you can also view some videos and diagrams showing exactly how the idea works. Does this sound like a product you have been waiting for? Why not send your comments to let us know what you think of Vertus.