Celebrate Galaxy S4 release with Iron Man 3 Beam Case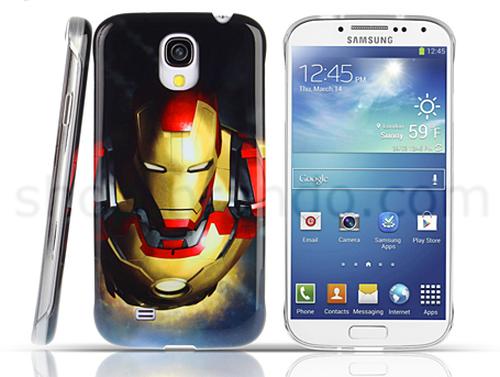 The Samsung Galaxy S4 is beginning to reach expectant consumers around the world with more regions getting access to the device in the coming days, and as always with new smartphones we see a huge number of quality third party accessories becoming available. Now to celebrate the Galaxy S4 release the Iron Man 3 Bean case has gone up for sale.
This stylish looking case will be ideal for those that are lucky enough to own the brand new Samsung Galaxy S4 and are also fans of the new block buster release, Iron Man 3. The Anymode Marvel Comics designed the Iron Man Beam Case will certainly personalize the handset to make it stand out from the crowd.
Besides offering some protection for your treasured new smartphone device the stunning case features a Glowing-Eye-And-Arc-Reactor by NFC technology. When you use the connection technology the Iron Man's eyes and arc reactor will light up, which will certainly impress your friends.
The limited edition case is manufactured from light weight materials but protect the smartphone from drops and scratches, and it is easily attached to the handset that has all the necessary cut outs so all of the phones features can still be used. It can be purchased from here for $39 and check out the demo video we have embedded below.
Do you like the look of this Galaxy S4 case?