iPhone 6 or 5S camera changes cited, dual-shot and more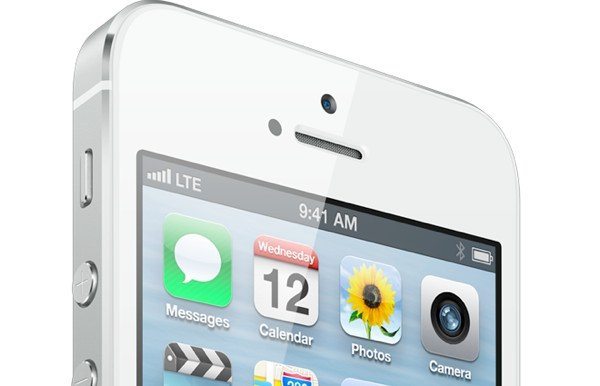 The iPhone 6 or 5S is the subject of a lot of discussion at the moment. Although it's widely believed that the next Apple iPhone will be called the iPhone 5S many people are still referring to it as the iPhone 6. Nothing has been confirmed yet for the device but today some interesting details have emerged about camera improvements for the iPhone.
Earlier today we informed readers about a new leaked document that refers to an iPhone 5S with a release date of July, soon after Apple's WWDC event in June. Now a new report has come to light that discusses the iPhone 5S or 6 and how the camera will be changed and enhanced. We have often spoken of what we expect to see with the next iPhone and an improved rear camera has been highly speculated. However this latest report talks of an upgrade to the front-facing camera and a Dual-Shot feature.
The site iOS Doc states that it has managed to obtain some details of the iPhone 5S from an Apple software engineer whose work involves the camera and its features. The engineer claims that the front-facing camera will be improved to 2-megapixels as opposed to the 1.3-megapixel sensor on the iPhone 5 equivalent. The source also says that the front-facing camera of the next iPhone will be capable of full HD video recording and that support with iOS 7 will enable the capture of photos with both front-facing and rear camera simultaneously. Apparently this will also be possible with video recording.
The same source says that Apple is currently testing this Dual-Shot feature for the iPhone 5S but that it's possible that it will not get out of beta in time to be built in to iOS 7. If not then Dual-Shot is likely to be a feature of iOS 7.1. If you think this would be great to have on your current iPhone though then you may be disappointed as this will be a feature exclusive for the iPhone 5S and later models. Some of you may recall that the Panorama feature came exclusively to the iPhone 5.
This will be interesting news to many iPhone owners and enthusiasts but we should stress that at this point we cannot verify this new information. Nevertheless many of these rumors do turn out to be accurate so it's a case of wait and see.
We'd like to hear from you about the iPhone 5S or iPhone 6 and these possibilities of an improved camera. Do you think a 2-megapixel front-facing camera with HD video capture is likely? What are your thoughts on this claimed Dual-Shot feature coming to the next iPhone? Let us know with your comments.