iPhone 5S with iOS 7 at WWDC & July release is a joke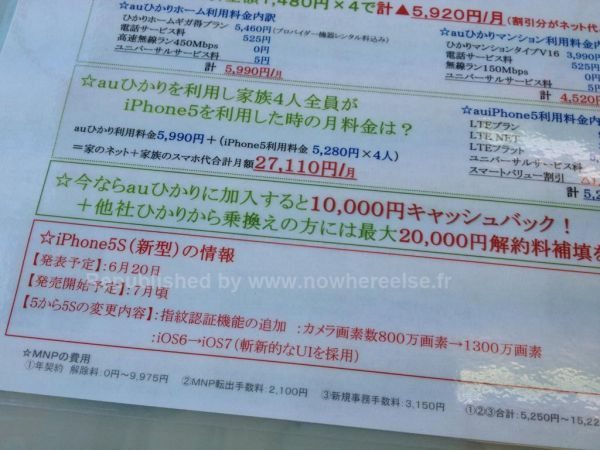 For Apple they really need to release something with a difference when it comes to its smartphones, and next in line is the iPhone 5S. Innovation is the key word here and they have to act upon this to stand up against the likes of the HTC One and of course the Samsung Galaxy S4, but can they do it?
There have been many rumours of late and the latest news comes via a leaked document courtesy of NowhereElse, this reveals the iPhone 5S will come with iOS 7 and could be up for pre-order as early as June 20 with a release date of July 2013.
WWDC kicks off June 10th to the 14th and developers not attending can watch streaming videos, the above iPhone 5S pre-order fits in well as it is soon after the Apple event and the release is definitely possible.
The leaked document is apparently for KDDI employees and the iPhone 5S in clearly printed in red, it also shows iOS 6 to iOS 7. The iPhone 5S is also going to come featuring a 13-megapixel camera with iOS 7 preinstalled, another feature that is supposedly going to be fitted is a fingerprint sensor.
Do we really need a fingerprint sensor on the iPhone 5S? This is not innovation, ok for the iPhone it is, but come on think of something more innovative. We are starting to feel Apple has lost its ability to provide us with something special, Apple consumers were always on the edge of their seats when Apple announced a new product such as the iPhone, but it is starting to get a little boring and 'good' ideas have turned into 'normal' ideas.
What does Apple need to do to make the iPhone 5S innovative?