Samsung Galaxy S5 foldable abandoning S4 design debate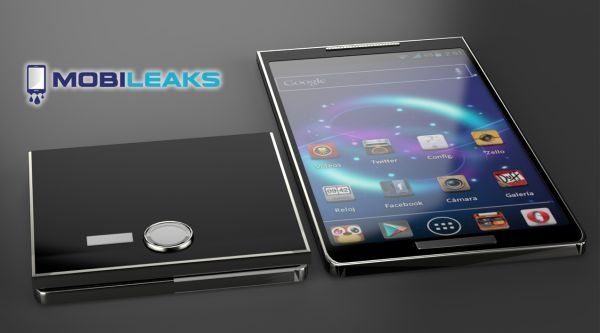 The Samsung Galaxy S4 is an outstanding smartphone and was launched not so long ago, but hot on the heels is the Samsung Galaxy S5, and the thoughts of abandoning the S4 design is a debate well worth discussing.
We have to sit and wonder what Samsung will do to better the Samsung Galaxy S4; there are many new ideas when it comes to concepts. We have already looked at one new Samsung Galaxy S5 design courtesy of Concept Phones, and now we have a new design thanks to MobiLeaks.
If you look below you can see a new Samsung Galaxy S5 concept, which shows off a whole new design that would abandon the Galaxy S4 rounded edges. There are no details on what this new S5 will feature, but we are here to talk about the design only.
We know smartphones are getting bigger; you just got to look at the Samsung Galaxy Mega 6.3, which has a huge display, for more information on the Mega 6.3 please read our previous articles (Article One / Article Two).
Just imagine the Samsung Galaxy S5 looking like the concept below, remember the flip phone? Well, this concept brings the foldable / bendable AMOLED display. The photo shows the Galaxy S5 fully opened and next to it how it would look when folded, we love it.
To have a smartphone that can fold would allow the Galaxy S5 to have a larger screen, and one that will not be too bulky in the pocket etc. This concept is only 7.5mm thin when open and when closed it is around 15mm thick, we believe they can get the size down more.
Please do comment below by answering this question: Would you like to see the Samsung Galaxy S5 with a flexible and foldable design?