Google Now iOS battery drain problem contradictions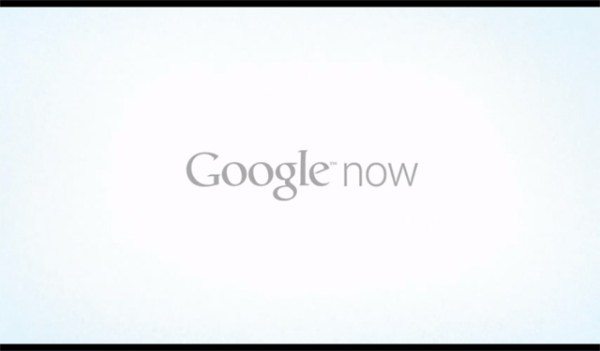 Just a few days ago we told readers how the Google Now voice assistant feature had arrived for iOS device users as an update to the Google Search app. The app is for iPhone and iPad and available from the App Store and likely to be extremely popular. However we are hearing that some new users of Google Now have noticed battery drain affecting their devices although there seem to be conflicting views on this.
We're interested in finding out how widespread this claimed Google Now problem is as there's no doubt that some people definitely think the app is causing an excessive drain but meantime Google seems to be contradicting this and has issued a statement. iDownload Blog reports that in a Google Search forums thread some people are complaining about this issue. It's believed the problem could be because of a glitch in how the app retrieves your location and it has been noted that even when the app is closed the iOS Location icon remains on.
The report goes on to say though, that the release notes on iTunes for the app imply that it doesn't use GPS but instead "uses passive updates from nearby cell towers and Wi-Fi hot spots" and also says that the app therefore "has minimal battery impact." Apparently a Google engineer who responded on the forum thread said that users' locations were updated from time-to-time throughout the day and that anybody who was noticing battery drain could turn off location reporting.
iDownload Blog then goes on to suggest several possible ways to fix this issue and then points out that Google may know about the problem as a disclaimer on iTunes reads, "If you see an impact on your battery life, please tell us about it by tapping feedback in the app settings." Also a Google support document confirms that GPS is used albeit "as infrequently as possible."
Meanwhile a later article on Lifehacker contains a statement from Google that begins, "Reports that Google Now drains battery life are incorrect." The Google statement then goes on to explain why these thoughts are incorrect and says that Google carried out extensive testing on the app over the course of several months and this claimed battery issue was never noted.
In conclusion Google then says in the statement that if anybody notices a problem they should inform the company by using feedback in the app settings and that it takes any feedback seriously. It certainly seems that Google is quite insistent then that the app DOES NOT cause any excessive battery drain but we'd like to know your thoughts on this. If you are using Google Now on your iOS device we'd like to hear from you.
Have you noticed this battery problem and if so how badly has the battery life of your device been affected? Maybe you haven't noticed any significant difference at all? Let us know with your comments and share your experience of the app with other users.