Samsung Galaxy S4 availability now at Phones 4U, demand high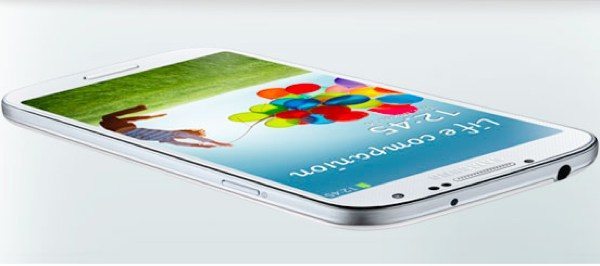 There are likely to be many of you who have been waiting for the release of the Samsung Galaxy S4 smartphone and the phone is finally becoming available in regions worldwide. Phones 4u has now announced that following record pre-orders the Galaxy S4 is now in stock and ready to buy.
The Galaxy S4 is one of the most eagerly awaited Android devices of the year so far with high-end specs and a lot to offer. It will be great competition with the HTC One, another recent and very impressive Android phone, and you can see a specs comparison of the two phones here. Many potential customers will be pleased to hear then that Phones 4u now has availability of the Galaxy S4, not only in its stores across the UK but also in its store-in-stores at Currys and PC World. Alternatively purchasers can order online.
At Phones 4u Galaxy S4 is available across different networks including T-Mobile, Vodafone, Orange, EE. Some customers can now upgrade to this device at Phones 4u while for others the handset can be purchased from free, that's when buying with a £36 monthly contract that offers unlimited data, unlimited texts and 2,000 minutes. Phones 4u customers who buy the phone from the company on contract will also receive a free accessories voucher and with content that is worth over $80 in total. The free content includes apps, games, music, videos and some learning materials from the Samsung Hub.
Phones 4u received more pre-orders for the Galaxy s4 than for any other previous Samsung smartphone and it is in huge demand. However the retailer says it has now obtained large amounts of stock of the Galaxy S4 to fulfill all of its pre-orders and has extra availability of the phone right now for those who have not pre-ordered.
Specs of the new Galaxy S4 at Phones 4u include a 1.9GHz quad-core processor, 5-inch 1080p full HD Super AMOLED display, 2GB of RAM, 13-megapixel rear camera with 1080p video capture and a 2-megapixel front-facing camera. It runs the Android 4.2.2 Jelly Bean operating system skinned with Samsung's TouchWiz and features include S Health, S Voice, Smart Scroll, Smart Stay and many more. It's available in two color options, Black Mist or White Frost and you can see more details on deals or order it from Phones 4u here.
Also we have embedded a video below this story to give you a good all-around look at the handset. We'd like to hear your thoughts on the Galaxy S4 smartphone. Have you already decided that this will be your next phone purchase? What is it about this device that most appeals to you? Let us know with your comments.