Sony Xperia Z heading to T-Mobile USA, FCC showing confirms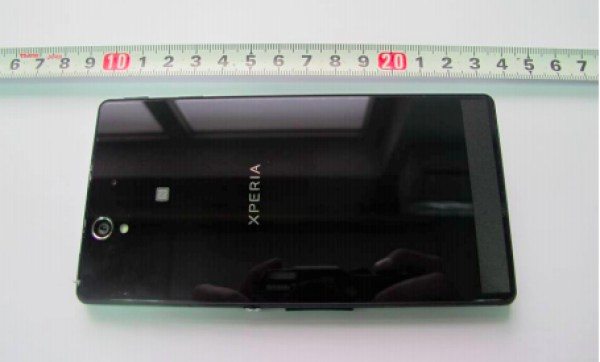 The Sony Xperia Z is a notable Android smartphone and has proved a popular choice among consumers since its release in February. Last month we told how there was speculation that the Xperia Z was heading to T-Mobile USA and today we can tell you that the phone is indeed T-Mobile-bound as confirmed by an appearance at the FCC.
There are likely to be many T-Mobile customers who will consider the Sony Xperia Z as their next smartphone choice as it is a very impressive handset. Previously we heard that the carrier was testing the phone and we also saw a leaked image showing the Xperia Z with T-Mobile branding. However nothing had been confirmed but now the Xperia Z has made its way through the FCC it's safe to say that it will be coming.
T-Mobile's Xperia Z now has FCC approval and confirmation of AWS LTE and HSPA+ connectivity. Photos and a user manual have also been revealed. After the Samsung Galaxy S4 and the HTC One this is likely to be T-Mobile's third full HD smartphone and although there's no official news on pricing it looks likely to be sold with a one-off $99 downpayment followed by payments of around $20 monthly over the next two years.
This smartphone has a 1.5GHz Qualcomm quad-core processor, 5-inch display, 2GB of RAM and 16GB of internal storage (expandable via microSD). There's also a 13-megapixel rear camera and 2-megapixel front-facing camera and it runs Android 4.1.2 Jelly Bean. It has the added benefit of being dust and water-resistant. It comes in black, white or purple although not all colors will be available on all carriers.
As T-Mobile has not officially announced the Xperia Z yet we do not have a release date to give you. However, as the phone has now passed through the FCC it shouldn't be too long at all until the launch and we'll bring you further news on availability and pricing when we hear it.
Are you pleased to hear that T-Mobile USA will be carrying the Sony Xperia Z? Have you been waiting for this device? Why not let us know by sending your comments.
Source: Engadget