Samsung Galaxy Note 3 Knox possibility meets defense approval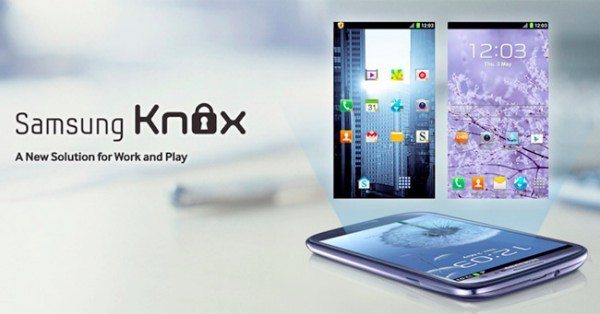 The Samsung Galaxy Note 3 due for a release later this year is a much-anticipated device. The phone is not yet official but we've already heard many spec leaks and rumors. Of course software features will also be important for this smartphone and now the Samsung Galaxy Note 3 Knox possibility has met with defense approval.
As well as rumored specs we've recently discussed the Knox security solution initiative that is being developed by Samsung. It was originally anticipated that this feature would be available in time for the Galaxy S4 release but obviously that didn't happen and so we are hoping that it may come to the Galaxy Note 3. Although there have been reports to say that Knox has been delayed it still looks to be on schedule for being ready in summer and as the Galaxy Note 3 is likely to appear around September it could well be that this phablet smartphone will be the first Samsung device to launch with Knox.
There are promising signs today as the US Department of Defense has issued a press release to say that Knox has been approved for use in Samsung smartphones and tablets used by the US government and military services. This is a real coup for Samsung as Knox-enabled devices will now be added to those made by BlackBerry as choices for approved hardware. Samsung has also accomplished becoming the manufacturer of the first Android platform approved devices by the US government, one of the highest security standards across the world.
If you have not yet heard of the Knox security suite we have spoken of it as being aimed at the enterprise user as it will enable owners of Knox-enabled devices to keep their work and personal use separate. Companies will be able to remotely control work use of a phone while users of the device will still be able to control their personal use. This means that if Knox is a feature of the Galaxy Note 3 then the phone could gain a whole new audience of potential buyers for business use. You can see a video showing a demonstration of Knox below this story to find out more.
The press release also states that future premium Samsung smartphones and tablets will feature Knox and that seems to make it a dead cert for the Galaxy Note 3 flagship device. It would be interesting to hear thoughts from readers about this news. Would it be a bonus for you if the Samsung Galaxy Note 3 features the Knox security solution? Let us know with your comments.