Nokia India Event May 9 live stream & time, new Asha phone possible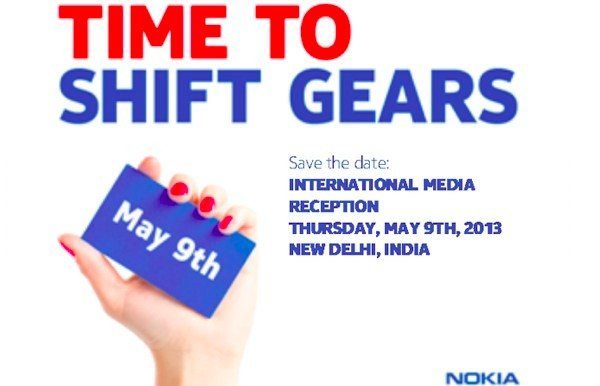 We are fortunate enough to have many readers in India and some of you may remember that we recently informed you about a Nokia event to be held in New Delhi on Thursday May 9. It's not yet known what will be revealed at the event but a new Asha phone is a possibility or maybe even a new Lumia. We now have details for you of a live stream for the event and times.
In the media invitations that were issued this was referred to as an international media reception and the only clue offered by Nokia were the printed words, "Time to Shift Gears." Gears is related to Nokia's accessories division but it seems unlikely that an international event would be held purely for accessories so we think there's a distinct likelihood that new hardware could be revealed.
It's good to know that you won't have to miss a moment of the event if you want to follow all of the developments. Nokia will be offering a live webcast on Nokia Conversations here so you can watch online as it happens. The time of the event is 12pm in New Delhi, that's 9:30am in Helsinki or 7:30am in London if you and don't mind getting up early! For now we can only ponder with excitement over what Nokia will announce and we'd really welcome your thoughts on this.
What are you hoping to hear or see at the Nokia event in India on May 9? Do you think a new Nokia Asha device is coming or maybe a new Nokia Lumia for India? Will you be following the event? We always appreciate hearing thoughts from our readers so do let us have your comments.