Sharp Aquos 206SH has 3080 mAh battery for endurance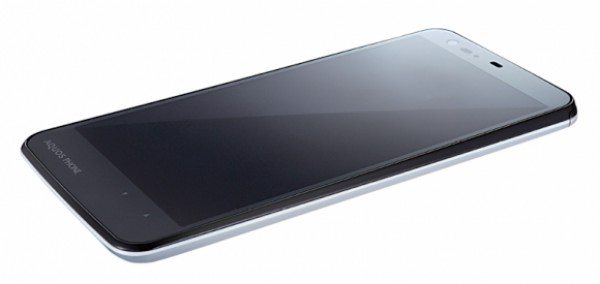 We've previously brought news about Sharp Aquos smartphones and now we have some details for another in the lineup called the Sharp Aquos 206SH. This has a very decently-sized 3080 mAh battery for endurance and looks set for a release in June.
Great battery life is a key highlight of the Aquos Phone Xx SoftBank 206SH to give the phone its full title. It should get you through around two full days of use before you need to charge it again and Sharp technology with power-saving Eco Tech settings in play has made this possible.
The Aquos 206SH is powered by a 1.7GHz Snapdragon S4 Pro quad-core processor, has a 5-inch CG Silicon TFT LCD display with a very impressive 443 ppi and a 13-megapixel rear camera featuring f/1.9 optics. It also has 1-Seg digital TV, Wi-Fi a/b/g/n/ac, Bluetooth 4.0 and LTE connectivity (where applicable) and runs the Android 4.2 Jelly Bean operating system.
As well as this a desktop dock will be available and as another bonus this phone is also waterproof. The design is elegantly sleek and it's scheduled for a release in late June on Japanese carrier SoftBank. We think plenty of consumers would like to see this new Aquos phone introduced to other regions but there's no news yet on if that will happen.
Send us your comments on the Sharp Aquos 206SH. Would you like to see this phone launch in your country? How much would you be willing to pay for a handset with quad-core processor, 13-megapixel rear camera, LTE, extremely decent ppi, latest OS, waterproofing and a whopping battery life?
Source: SlashGear