Micromax Canvas M1 smartphone is slim, sleek but alas not real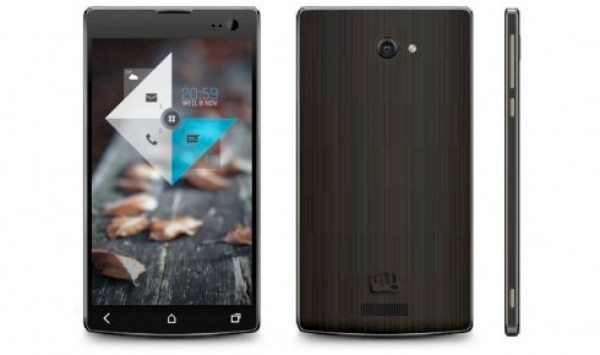 Micromax has been making some great devices lately and the brand is winning a lot of fans. Today we have a look to share of a new Micromax device to impress. Alas we have to tell you that although the Micromax Canvas M1 is slim and sleek it's not actually real.
We recently told readers in India about the upcoming Micromax A120 Canvas HD Pro, a real device with a rumored release date of June 30. Occasionally though we enjoy looking at concept phone designs as they can give us a really good idea of what we may see offered in future devices. The Micromax Canvas M1 is a concept design by Suman Chatterjee that is incredibly thin and he has also given some imagined specs for this phone.
You can see Chatterjee's concept rendering of the Canvas M1 below this story and we think it's a very decent-looking handset. It's described as only 6.07mm thick so would be another contender for the 'world's slimmest phone' title although we recently told readers about the UMeox X5 a real upcoming phone said to be only 5.6mm thick.
The Micromax Canvas M1 specs include a 1.5GHz quad-core processor, 2GB of RAM and running the Android 4.2 Jelly Bean operating system. Interestingly there would be two versions of the phone, one with a 5.1-inch full HD display with 13-megapixel rear camera and 3.2-megapixel front-facing camera and another with a 4.7-inch full HD display, 8-megapixel rear camera and 2-megapixel front-facing camera.
We really like this idea for a Micromax Canvas M1 and its specs but would like to hear your thoughts. Would you be interested in this smartphone if Micromax decided to make it for real? What do think of the design? We're always interested to hear from readers so do let us have your comments.
Source: Concept Phones