BlackBerry Live 2013 keynote today, live stream and times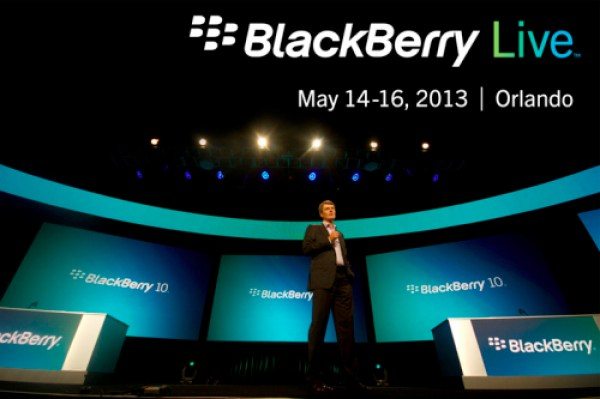 We have some details for you about the BlackBerry Live 2013 event that starts in Orlando, Florida today through May 16. The keynote speech by CEO Thorsten Heins will take place later today and you won't have to miss a moment as the event will be live streamed. We have info on this and also some world times for the keynote up ahead.
The keynote will see CEO Thorsten Heins accompanied by other BlackBerry executives take to the stage where Heins is expected to discuss the strengths of true mobile platforms and how the future of mobile devices is being empowered by BlackBerry innovation with platform management, mobile computing and the BlackBerry 10 operating system.
If you want to take advantage of being able to watch the keynote presentation with live streaming then you can head to the BlackBerry Live website here. It begins at 9am ET / 6am PT and after the event you will also be able to see they keynote on BlackBerry's YouTube channel here. If you're in London that's 2pm, or for Tokyo 10pm, Sydney 11pm, Hong Kong 9pm, New Delhi 6:30 pm, and Johannesburg 3pm.
As an extra bonus BlackBerry also has The Keep Moving Experience later on today with performances by Alicia Keys, Maria Gadu, Cedric Gervais, Miguel and Alabama Shakes at Universal Studios. This will also be available to watch via a webcast that starts at 7:30pm ET at the same BlackBerry Live website linked to above.
There are only a few more hours to go now until the keynote presentation begins at BlackBerry Live. Will you be following developments via the live stream? What are you hoping to see announced at the event? Let us know with your comments.