Archos 80 Xenon tablet with quad-core but no LTE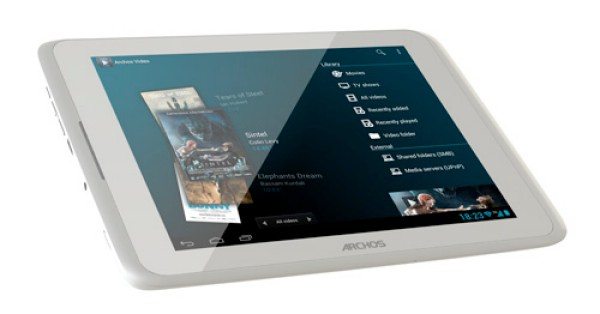 There's a new device on the way to the market and it's the Archos 80 Xenon 8-inch tablet. This is set for a release next month and although it's powered by a quad-core processor there's no LTE connectivity. We have more details on the specs and price ahead.
The Archos 80 Xenon has a 1.2 GHz Qualcomm Snapdragon S4 quad-core processor with Adreno 203 graphics, 8-inch IPS display with 1024 x 768 resolution and 1GB of RAM. There's a rather measly 4GB of internal storage but the 64GB capacity microSD slot means this can be expanded.
Other specs include a 2-megapixel rear camera and front-facing camera for video chat, 3G, Bluetooth, GPS and A-GPS and Wi-Fi connectivity but sadly no LTE support. The whole deal runs the Android 4.1 Jelly Bean operating system with access to Google Play and Google Mobile apps.
The tablet dimensions are 213mm x 155mm x 11.3mm and it weighs in at 440 g. It's a mid-range device and comes un-SIM locked with no carrier restrictions. The 80 Xenon is the next in the Archos Elements Series and is scheduled to arrive in June with a price tag of $199.
This looks to be a pretty solid device from Archos and we wonder if any of our readers think they will purchase it when it hits shelves next month? Does the lack of LTE connectivity concern you and what are your thoughts on the pricing of the Archos 80 Xenon tablet? Let us know with your comments.
Source: Archos