Samsung Galaxy Note 3 launch and screen size confirmed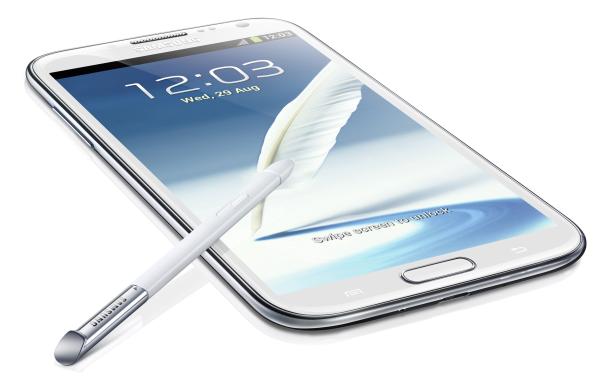 The Samsung Galaxy Note 3 has now taken over from its smaller brother the S4 with regards to daily rumours and speculation, and has led to us coming under a constant barrage from claims of what the device will bring to the table later this year. We now have news that has come from the company itself that confirms when the Samsung Galaxy Note 3 will be launched along with the handsets screen size.
While talking about the sales success of the recently released Galaxy S4 that only took fifty days to pass the ten million mark, Samsung Electronics co-CEO, Shin Jong-kyun, confirmed that the Galaxy Note 3 will be released without a flexible display, which will be disappointing news for many fans of the company and also confirms reports we heard yesterday.
Shin Jong-kyun stated that the company needed more time to develop the technology so the handset won't feature such a display, and went on to state the company will debut the Galaxy Note 3 with a 5.9-inch OLED display with officials confirming this will be at the 2013 IFA event in Germany in September, which kicks off on the 2nd until the 9th.
This confirms rumours we heard back in March that the device would be coming at the event as last year the Galaxy Note 2 was also showcased there. There is a growing belief that the new Note model will continue the same design that is already seen with the Galaxy S4 and its predecessor the S3.
There would have been some that were holding out for a flexible display on the Samsung device, but previous reports have suggested the company has been having issues with the manufacturing of such technology.
Are you disappointed with this news?
Source: The Korea Times.