Samsung Galaxy S4 outclasses Galaxy S3 success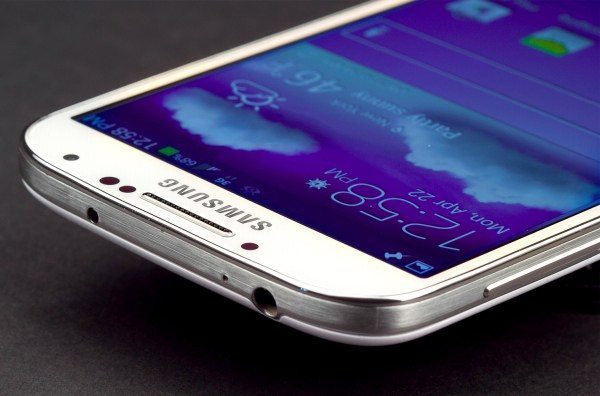 The Samsung Galaxy S4 is currently releasing in regions worldwide and sales figures just reported tell how it is the fastest-selling smartphone that Samsung has ever released. Of course the S4 was virtually guaranteed success given the popularity of previous Galaxy S phones but it seems the Samsung Galaxy S4 has outclassed the Galaxy S3 by quite a way.
Samsung CEO J.K. Shin speaking to reporters in Korea says that sales of the Galaxy S4 look as though they will pass the 10 million mark by next week and said the speed at which the phone is selling is much quicker than for the Galaxy S3. Although Shin did not offer precise figures he did say that sales of the Galaxy S4 are on target to make it the first Samsung smartphone to achieve sales of 10 million within a month of release.
The flagship device's predecessor, the Galaxy S3, was extremely successful but took 50 days to sell 10 million units according to Shin and with the Galaxy S4 looking set to break that target within 30 days it's likely that Galaxy S4 could achieve much higher eventual sales by comparison. It is thought that hard-hitting promotional campaigns and a larger advertising budget have significantly boosted sales of the Galaxy S4. The Galaxy S4 was initially released in Korea at the end of April and has since gone on sale in 60 countries across the globe.
Samsung's dominance in the Android market seems to be proven once again with the release of the Galaxy S4 and as a quick recap we'll remind you it has a either a 1.9GHz Qualcomm quad-core processor or a 1.6GHz Exynox Octa-core processor (dependent on region), 5-inch Super AMOLED display with resolution of 1920 x 1080 and 441 ppi and 2GB of RAM. There's also a 13-megapixel rear camera, 2-megapixel front-facing camera, 2600 mAh battery and it runs Android 4.2.2 Jelly Bean.
We'd like to hear your thoughts on the immediate success of the Samsung Galaxy S4. What is it about the Samsung Galaxy S flagship devices that have made them so successful? Is your Galaxy S4 the best smartphone you've ever had? Let us know with your comments.
Source: Korea Times