iPhone 5 cases that keep the charger at home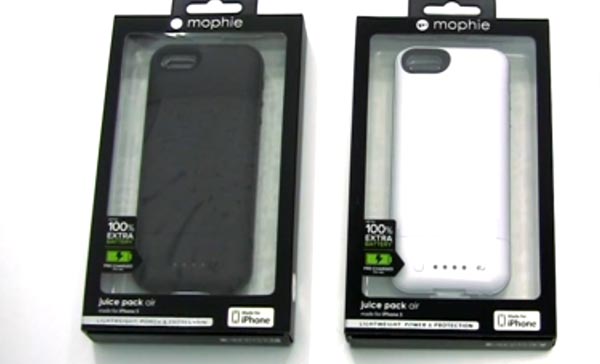 Today, we wanted to take a closer look at some iPhone 5 cases that deliver extra battery life and help users leave their charger at home. We know the majority of our readers get around one day of battery with their iPhone 5, but an article from earlier today reveals there's thousands of iPhone owners experiencing problems with battery life most likely related to software.
One of the quickest solutions to deliver more juice is to install one of the battery iPhone 5 cases, which include a slim-line battery within the case in most circumstances. Those of you getting around one day of battery life would of course benefit by doubling the life in many cases. It is worth noting that you should fix any software problems creating battery life issues with your iPhone 5, which can be fixed with a clean install in most circumstances.
Taking a look at some of the best iPhone 5 battery cases — the best way to gain a lot of insight into each product would be with a video, and even better if these videos contain a hands-on review detailing all the specs and how good the iPhone 5 battery case performs. This is exactly what we have provided below, which you will find several videos highlighting some of the best battery cases.

iKit NuCharge – we took a look at the NuCharge by iKit before it released earlier this year, and since that Kickstarter article the innovative NuCharge iPhone 5 battery case has launched. Our first video below takes a closer look during a hands-on and unboxing, although you can also see the specifications and full pricing on the official website as well.
PowerCases iPhone 5 Battery Case — our second video takes a look at a slim battery case by PowerCases, which delivers a 2200mAh battery within a stylish case. The case comes in just two colors, which tie-in with the Black and White iPhone 5 models on offer from Apple. Take a look at the almost 5 minute review and share a comment if you've used this case, or thinking about getting it.

Super thin PowerSkin battery case – in our third video you'll find a really thin iPhone 5 case from PowerSkin, which impresses considering it also contains a battery. You should also note that this case has the Apple MFi licensing, so this will deliver more confidence for consumers.
Mophie Juice Pack iPhone 5 battery cases — if one brand would standout from the crowd of companies making battery cases, it would be Mophie and their well built cases designed to deliver on protection and enhanced battery life.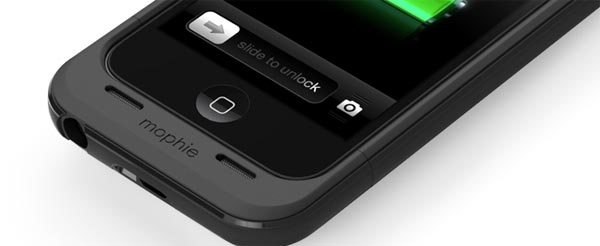 The final two videos feature a hands-on with the Mophie Juice Pack Air and Helium, so take a look to learn why these battery cases deliver when it comes to increasing battery life for the iPhone 5. You might also want to see a recent article that looks at the newest Mophie Juice Pack Plus that claims to double the iPhone 5 battery life.