New Nexus 7 with inadvertent reveal possibility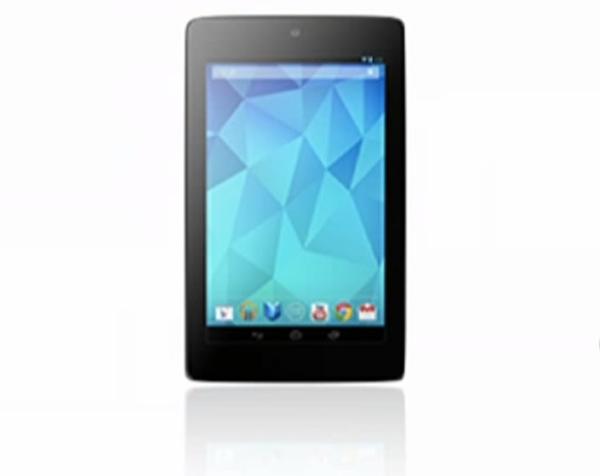 While not officially announcing much in the way of hardware except the special version of the Galaxy S4, the Google I/O event mainly focused on new developer tools and other software features, but it seems the company has been quietly teasing upcoming products as now it seems the new Nexus 7 may have inadvertently been revealed in another video.
We have already heard how the yet to be announced device was possibly spotted in a demo video for Google+ Hangouts, but it seems the new version of the device may have made another appearance during a presentation at the event.
The image that can be seen on this page appeared during a session on audio performance within Android, and the tablet that can be seen in the middle of the image appears to be a new version of the popular Nexus 7.
On the current model there is a shiny band surrounding the bezel and it appears to have now been removed with the actual bezel reducing slightly in size, and at the top and bottom of the device the edges look to now be slightly curved.
Now there is no guarantee that this is the new Nexus 7 but it won't be much longer before the current device celebrates its first birthday, and as we all know most manufacturers bring out new versions of their hardware within a year. We have embedded the video of the session for you below and the image appears just after the 38 minute mark.
Do you think this is an image of the new Nexus 7?
Source: Phone Arena.