White BlackBerry Q10 gets UK unlocked release and price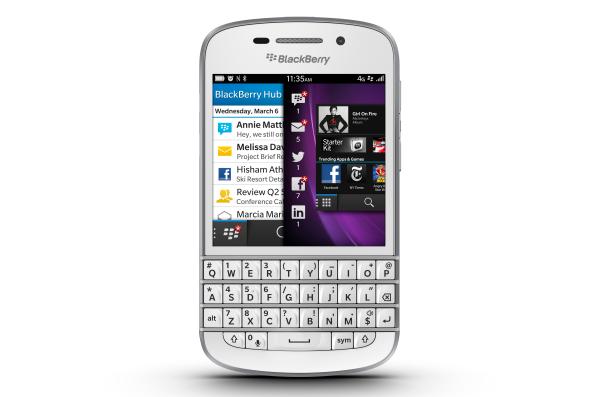 When BlackBerry first launched their new operating system to begin with there was only the touchscreen Z10 model for users to choose from, but the company eventually released the BlackBerry Q10 with its physical QWERTY keyboard and now the white version of the handset has got its unlocked UK release and price.
This is not the first time the white version of the device has been available in the country though as we told you earlier this month that retailer Carphone Warehouse was offering the white version, but this was via monthly contracts from a variety of carriers.
Now though online retailer Clove has begun listing the white version of the BlackBerry Q10 for the unlocked price of £534.99 including VAT with delivery starting at £6. To recap the BlackBerry Q10 features the widest physical QWERTY keyboard that the company has so far provided and is paired with a 3.1-inch AMOLED display with a resolution of 720 x 720.
Under the hood is a dual core processor that is running at a 1.5GHz clock speed and is coupled with an impressive 2GB of RAM. There is 16GB of on board storage that can be expanded via a microSD card up to a further 64GB.
Camera wise there is an 8-megapixel unit on the rear of the device capable of Full HD video capture while around the front is a 2-megapixel unit, and there is a 2,100 mAh battery fitted to the smartphone.
Do you prefer the white version of the BlackBerry Q10?