Huawei Ascend P6 official photo leaks before announcement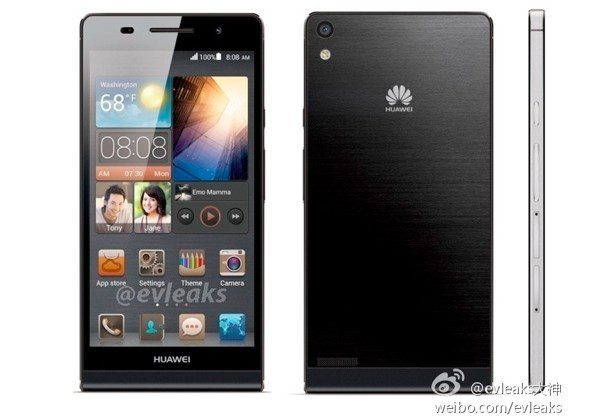 Just a few weeks ago we gave readers news about some leaked specs and an image of the Huawei Ascend P6. Today we have a leaked official photo of the Ascend P6 to show you and it's looking like a very stylishly designed handset that we think many people could be tempted by.
There have been claims this will be the world's thinnest smartphone but we seem to hear news all of the time latest about the 'world's thinnest.' For example the Ascend P6 is supposedly 6.18mm thick but we recently heard about the UMeox X5 that's currently being developed and is supposed to be only 5.6mm thick.
We're not sure the title of 'world's thinnest smartphone' is that important as either way this is a very sleek and extremely slim device. You can see the official render of the Huawei P6 phone here in the pink or black color options and it will also be available in white. It's anticipated that it will be officially introduced at a Huawei press conference taking place in London on June 18, so not too much longer to wait.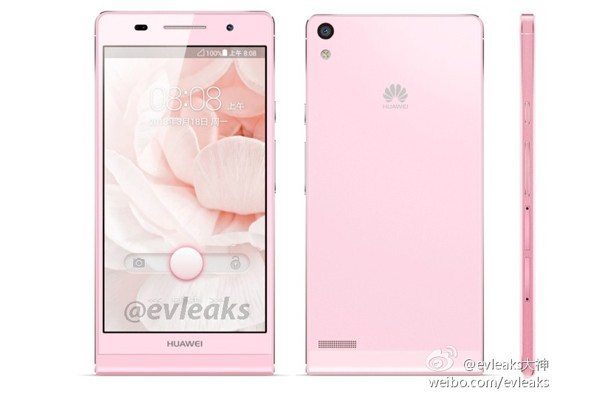 Specs are said to include a 1.5GHz Hisilicon K3V2 quad-core processor, a 4.7-inch display with resolution of 1280 x 720 and 312 ppi, 2GB of RAM and 32GB of internal storage. There's also an 8-megapixel rear camera and a 2-megapixel front-facing camera and it runs the Android 4.1.2 Jelly Bean operating system. Dimensions we've already seen leaked are 132.6mm x 65.5mm x 6.18mm and it weighs 120g.
Although Huawei hasn't yet officially announced the Huawei P6 the leaked image came from Evleaks and this source has come up with a lot of genuine leaked images lately. It also ties in with earlier leaked images so it does look likely to be the real deal.
Hopefully we'll learn more about the Huawei Ascend P6 at the London event and we'll pass that news on to you as we hear it. Are you hoping the Huawei Ascend P6 will release in your region? What is it about this phone that most appeals to you? Let us know by sending us your comments.
Via: Engadget China (Google Translated)