Samsung Galaxy S4 means mobile gaming not so much a sidebar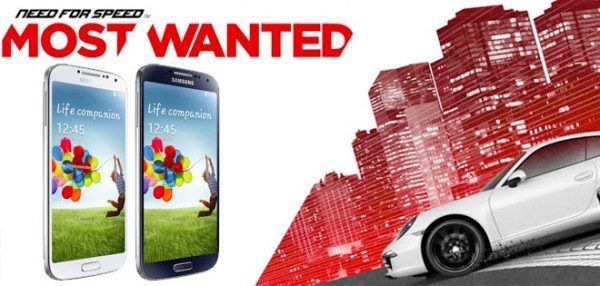 The Samsung Galaxy S4 smartphone is flying off the shelves and the latest in mobile technology means that mobile gaming is becoming more and more prevalent. A recent report claims that new phones such as the Android Galaxy S4 means that the bridge between console gaming and mobile gaming is narrowing but while we think that gaming on smartphones and tablets is not as much of a sidebar as it used to be, we're not convinced that it will ever be a substitute for real console gaming.
It is true though, that developers are paying more attention to mobile devices as gaming platforms. Increasingly game creators such as EA Mobile are optimizing games for use on smartphones and tablets, easy to understand considering the huge sales of devices such as the Galaxy S4. In its first two weeks on sale the Samsung flagship sold six million units so developers would be mad to ignore this expanding gaming platform.
Electronic Arts vice president of New Platforms and OEM Glenn Roland recently spoke about the advances of mobile technology and the opportunity this gives to offer a more potent mobile gaming experience. Roland said, "Our development team is constantly assessing ways to take advantage of technology across a range of devices, from consoles and connected TVs to PC and mobile where our fans are playing games," according to Forbes. Roland went on to discuss aspects of this such as eye tracking features as well as Group Play and Game Arcade.
Speaking specifically of gaming and the Galaxy S4 he talked of how the higher resolution and more powerful processor of the phone means that gaming performance on the Galaxy S4 is superb with the 1080p Super AMOLED display showing games at their optimum. Because of this, technologies specific to Samsung including S-Link and Group Play are being looked into for the development of future games on the platform. Roland also spoke of Samsung's commitment to the increasing demographic of mobile gaming saying "We love giving fans more reasons to play games on their mobile devices."
We'd love to hear opinions from readers on this. Do you still use console gaming more than mobile gaming? Maybe you purchased a Samsung Galaxy S4 for the improved gaming experience on the latest mobile devices? Do you think mobile gaming will ever be a true substitute for console gaming or is this idea pie in the sky? Send your comments to let us know.