BlackBerry Q10 luxury exclusive comes at a price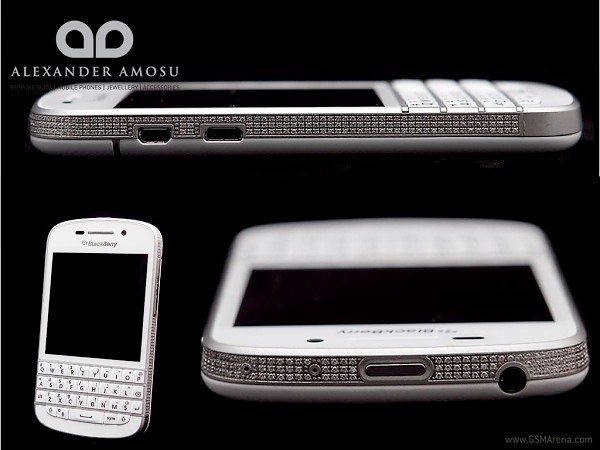 The BlackBerry Q10 smartphone is the first BlackBerry 10 device with a QWERTY keyboard and as such is finding its niche in the market. If you've decided to purchase this smartphone we thought we'd let you know of a luxury exclusive edition although it does come at a price.
Previously we let you know of another BlackBerry Q10 bling edition but by comparison that one 'only' cost £1597, around $2480. We thought that was expensive but this new luxury exclusive BlackBerry Q10 makes that almost seem cheap. This one was created by Alexander Amosu and has a price tag of £20,000 (approximately $30,250).
This very special Q10 is only available in limited numbers although we can't imagine too many people will be able to even think about purchasing it. The casing features 18 carat white gold and 700 VVSI diamonds to the tune of 4.7 carats. Customers can also choose from 18 carat yellow, rose, silver and platinum with colored diamonds. For an extra touch you can have your name etched on the Q10 in 18-carat gold.
Specs of the Q10 include a 1.5GHz dual-core processor, 3.1-inch Super AMOLED display with resolution of 720 x 720 and 330 ppi, 2GB of RAM and 16GB of internal storage (expandable via microSD). It also has an 8-megapixel rear camera with 1080p video capture, 2-megapixel front-facing camera and 2100 mAh battery.
We're really interested to hear from readers about this luxurious BlackBerry Q10 designer model. If you had money to spare could you be tempted to spend this much money on a phone? Maybe you'd find it hard to justify spending anything near that amount on a device? Let us know by sending your comments.
Source: Alexander Amosu Via: GSM Arena